Named by U.S. News and World Report as a Top MBA Program for Professionals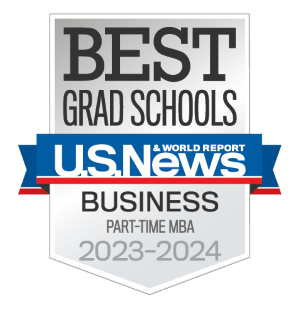 Kansas City's #1 MBA Program Five Years Running
Learn from the Best in the Region
Known for its prestigious faculty, engaged alumni and well-connected industry network, our project-based program enables you to become a more confident, well-rounded leader.
Our curriculum stays ahead of the curve, even in an ever-evolving business environment. Students choose from a wide range of electives to gain a thorough understanding of their specialized field, acquiring the knowledge they need to follow their desired career path.
Hybrid Scheduling
Our classes accommodate the schedules of full-time professionals, preparing you to advance your career without having to put your current commitments on hold. You can complete your degree in-person, online or a combination of both. 
One of Kansas City's Best Values
As you would with any business decision, you should carefully analyze the costs and benefits of furthering your business education. One of the most respected business educations in Kansas City is also one of the city's best values.