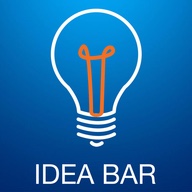 Andy Rieger, President of Jacob Rieger Distillery & Company, is the latest guest to appear on the Journey to Leadership Podcast hosted by Gary O'Bannon, Executive-in-Residence. During their talk, Andy describes how he and his business partner, Ryan Maybee, are navigating J-Rieger through the COVID-19 pandemic by creating new business ventures within the J-Rieger brand.

Founded in 1887 by his great-great-great-grandfather, Jacob Rieger, the original distillery closed during Prohibition. Andy and Ryan resurrected the distillery nearly 100 years later in 2014.

A graduate of Southern Methodist University with a double major in Mathematics and Finance, Andy is a former private equity analyst and investment banker. His executive experience, combined with a passion for manufacturing and brand-building, have fueled his transition to management and operations at the distillery.

A Kansas City native, he is the lead force behind the growth of the J. Rieger & Co. brand and the revival of Kansas City's historic Electric Park neighborhood, where this interview took place, at 2700 Guinotte Avenue.

It's an understatement to say that Andy's description of J-Rieger's COVID journey is mesmerizing. Enjoy!
Journey to Leadership with Andy Rieger, President of Jacob Rieger Distillery Company from Gary OBannon on Vimeo.

About Gary O'Bannon

Gary O'Bannon recently retired as the Director of Human Resources for the City of Kansas City, Missouri, after a 34-year career in public service where he managed a staff of 45 HR professionals who coordinated a comprehensive human resource program for approximately 5,000 employees.

He has a Bachelor's degree in Communications from the University of Missouri-Kansas City and a Master's degree in Human Resources Management, in addition to graduating from both the Harvard and Michigan State University Schools of Negotiation. Gary has taught master's and undergraduate-level human resource management and leadership curriculum at The Bloch School since 2012, and formerly at the University of Kansas and Avila University. He has served as a visiting instructor for George Washington University/Public Service School of Excellence in Washington, D.C. and the Maxwell School at Syracuse University in New York, and has been a frequent invited speaker at national and regional conferences on various human resource topics. He has also published work on the topic of generational issues.

Since 2009, Gary has been a member of the State of Missouri Human Resources Advisory Board, which provides compensation and personnel advice to the Governor's Office, and has been the chairperson since 2014. Until his recent retirement as HR Director, he was a former member and past chair of the Bloch School of Management Human Resources Advisory Board. Currently, he serves as a Faculty Advisor for the student Human Resources Association.

During his HR career, Gary was the recipient of the Award of Excellence from the National Public Employer Labor Relations Association, as well as the Local Administrator of the Year Award from the Greater Kansas City Chapter of American Society of Public Administrators. In 1994, The Kansas City Globe newspaper cited him as one of the 100 Most Influential African-Americans.

From 1984-2003, Gary worked for various radio stations in the Kansas City area, as a news anchor and reporter. From 1984-1998, he co-hosted Urban Affairs, a public-affairs show on KCTV-5, with his long-time mentor Chuck Moore.