Henry W. Bloch Executive Hall for Entrepreneurship and Innovation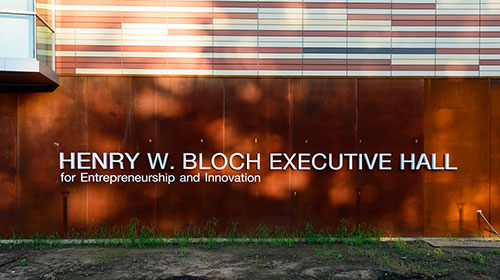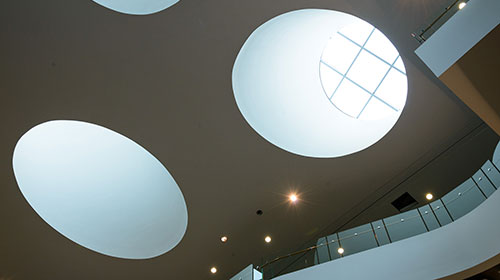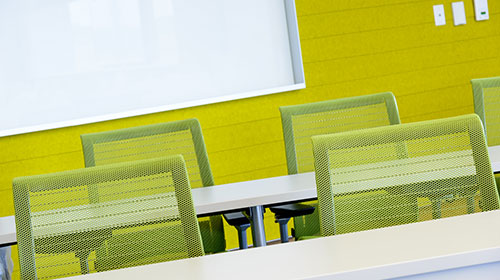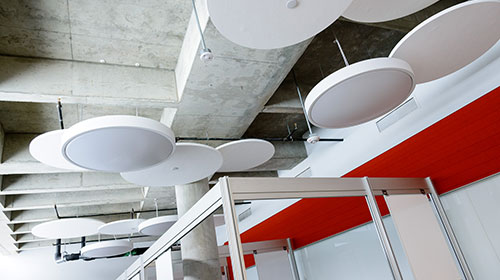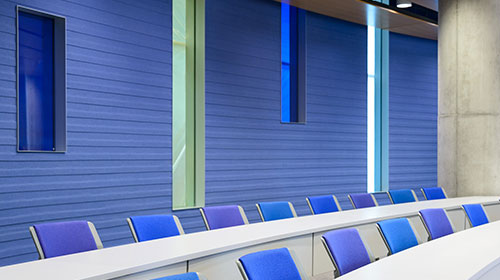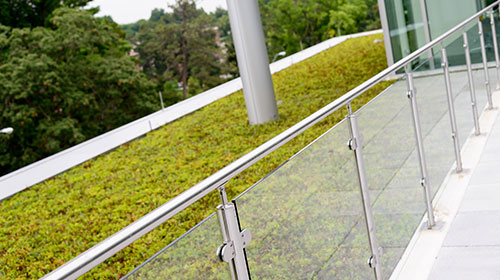 What was the motivation for building a new facility?
First and foremost, the building is a response to our growing space needs. Since 2007, we have increased our student body by 70% and our executive education programs have more than doubled. Excellence in rankings for programs in entrepreneurship, accounting and nonprofit management has garnered more attention and higher application. We have added executive degree programs (in addition to our MBA) including the Executive Master of Public Administration. Given our mission of developing our executive and graduate programs and escalating our highly ranked entrepreneurship programs to be among the best in the world, we needed a space that allowed those programs to grow.
The current business school building was designed for a pedagogical model focused more on lectures and case discussions. The new facility bridges the gap between traditional classroom teaching (still very much needed for some coursework) and the kind of experiential learning space and new instructional technology needed to nurture entrepreneurial and innovative thinkers for the 21st Century.
2013 Citation Award – Architecture, AIA Kansas City
2013 Citation Award, Commercial Architecture, AIA Central States Region
2013 Mid-America Regional Award, Design-Build Institute of America
2013 Honorable Mention for Higher Education/Universities, PCI Design Awards
2013 Excellence in Concrete Award – High Rise, Concrete Promotional Group
2013 Southtown Beautification Award
Two Buildings, One School: In fall 2013, The University of Missouri-Kansas City and the Henry W. Bloch School of Management welcomed students to the new Henry W. Bloch Executive Hall for Entrepreneurship and Innovation, which stands adjacent to the historic Bloch School Building. Now students have two beautiful, innovative spaces in which to study, dream, create and succeed. The Bloch Campus is open for business!
The historic Bloch building will continue to house the Student Services Offices, computer lab, faculty offices and classes from undergraduate through executive level. The Bloch Executive Hall houses Bloch Executive Education and the Regnier Institute for Entrepreneurship and Innovation, as well as undergraduate through executive classes, with a focus on graduate and executive.
The new Bloch Executive Hall was made possible by a $32 million gift from Bloch School benefactor Henry W. Bloch. The design and construction were expedited so that Mr. Bloch could enjoy seeing the new facility open its doors to Bloch students.
From the vision of Bloch School Dean Teng-Kee Tan, the building was brought to life by co-architects BNIM and Moore Ruble Yudell and JE Dunn Construction. Inspired by travel to, and observations of, some of the world's most innovative workspaces, the university's leadership and architectural team's goal is to create state-of-the-art space architecture. The design of the building itself aligns with innovative teaching techniques that will further elevate the Bloch School as a world leader in educating and training future generations of leaders in entrepreneurship, innovation and business management.
Unlike any other management school facility in the world, the new Bloch building will feature:
Design-led innovation lab for brainstorming, simulation, concept design and ideation and prototyping
Flexible experiential learning classrooms for participative learning
Center atrium and amphitheater
Behavioral Research Laboratory for academic and funded research projects
200-seat auditorium
Finance lab and classroom where students can experience real-time financial market conditions