Bloch Idea Salon:
Fit & Fulfillment
Hosted by Chandra Clark & Nicole Jacobs Silvey
Join us for a three part community discussion series that will explore a range of common and deeply personal career challenges. Hosts Chandra Clark and Nicole Jacobs Silvey will facilitate interactive conversations and provide a comfortable environment to gain a deeper understanding of our career abilities and the things that can undermine them such as self-perception, impostor syndrome, societal messages, toxic workplaces, and more.
Before the sessions, checkout the supplemental resources for deeper insight into the topics that will be discussed.
---
Is It Them or Is It You??
Wednesday, September 23, 2020 12:00 – 1:00 PM
Workplace culture often determines the level of employee satisfaction and ultimately, retention.  Are you—or have you been—in a job that left you feeling stressed, exhausted and depleted?  Have you ever wondered about the reasons you felt dissatisfied?  Was it the environment or was it something related to your own actions?  In this session, Chandra and Nicole explore these questions as they share key information about workplace culture, personal accountability and the basic needs of each person to feel valued, respected and appreciated.
Register Now
---
You Can't Sit with Us
Wednesday, September 30, 2020 12:00 – 1:00 PM
The dynamics that we typically think of playing out in the halls of our high schools, have taken on a new life and migrated to the board room.  Workplace bullying has been on the rise and is a phenomenon that engages a combination of influence, intimidation and workplace politics.  Chandra and Nicole will guide you through what workplace bullying looks like, how to navigate and diffuse bullies, and the ways to excel in spite of challenging coworkers.
Register Now
---
Finding YOUR Right Fit
Wednesday, October 7, 2020 12:00 – 1:00 PM
There are a variety of dynamics that play out in the workplace.  Most working adults report spending more time at work than they do with their families.  With this is mind, it is increasingly important to find a position that is the right match, but how do you determine if a job is right for you?  What are the key aspects of a workplace that fosters success and overall satisfaction? In this session, you will learn some of the red flags to avoid while identifying the key indicators of a healthy work environment.
Register Now
---
The Hosts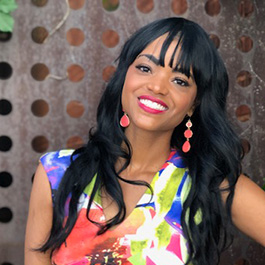 Chandra Clark is a nonprofit executive, model, speaker, and author driven by purpose and mission. Her passion lies in advocating for youth and women facing adverse circumstances and adult survivors of abuse and childhood trauma.  She currently serves as the Director of Community Outreach for Big Brothers Big Sisters Kansas City and is the Founder of Be Loved, a lifestyle brand. It is through Be Loved that Chandra can inspire those who seek emotional healing and restoration to be encouraged as they embark on their own personal paths of transformation and freedom.
For the past 15 years, Chandra has served in nonprofit leadership by developing innovative programs and creating opportunities in the community to support and advance the lives of youth and women.  She has led several workshops and seminars focused on faith, self-esteem, and professional development. Chandra has been honored to receive numerous awards and recognitions including the Young Athena Leadership Award from the Kansas City Chamber, Rockhurst Faber Young Alum of the Year from Rockhurst University, Top Connector in Education and Entrepreneurship from the Kauffman Foundation and Most Influential Women in Kansas City Business from the Kansas City Business Journal.
Chandra holds a Master of Education degree from Rockhurst University, Bachelor of Liberal Arts degree from the University of Missouri-Kansas City and is a graduate of the Central Exchange Emerging Leaders program. Her former board and civic engagement include serving on the Executive Women's Leadership Council, Teach for America's Champions Board, Nelson Atkin's Young Friends of Art, University of Missouri-Kansas City's Arts & Sciences Alumni Board, and the Central Exchange.  She currently serves as the President of the Missouri Career Development Association, 2020 Women|Future Conference Advisory Board, Health Forward Foundation's Community Advisory Committee, Virginia Policy and Innovation's VCRIME Advisory Board and is a member of the Junior League of Greater Kansas City.
Chandra currently lives in Kansas City, Missouri. In her spare time, she enjoys traveling, writing, reading, and spending time with friends and family.  Her proudest accomplishment is being the mom of her 19-year old daughter Jada.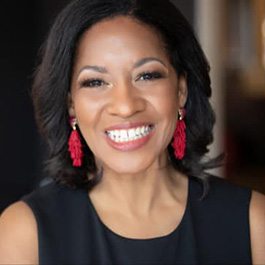 Nicole Jacobs Silvey is a community-minded connector who strives to empower others to live their best lives. With 20+ years in the not-for-profit sector, she is both mission-driven and passionate about Kansas City, the community she calls home.
In 2018, Nicole launched Connection Coach KC where she serves as the President and Founder.  As a connection coach, Nicole connects people to their purpose and passion so they can reach their full potential. Passionate about diversity, inclusion and philanthropy, Nicole created a training series called At the Table that assists not-for-profit boards with the intentional recruitment and retention of board members from diverse backgrounds.  The training series focuses on the principles of shared power and inclusive leadership as the foundation of a strong board culture.
In addition to her work as an executive coach, Nicole is also a sought after consultant and speaker.  She has served as a speaker for universities, businesses and not-for-profit organizations with speaking engagements ranging from keynote addresses to small group discussions.
Nicole is a collaborator at heart and has linked arms with Kiona Sinks to form The Roundtable whose mission is to convene crucial community conversations around key topics in Kansas City. She is also the Co-Founder of the Sisters' Circle GKC, a giving circle for African American women, and the Rise Tribe, a group of professional black women who host a podcast called Life in the Middle that addresses the unique complexities of life for women of color.
Prior to launching Connection Coach KC, Nicole worked for Kauffman Scholars for seven years; first as a Leadership Development Coach for high school students and then as a member of the leadership team.
Nicole earned her BA in Psychology from Rockhurst University as well as her Not-for-Profit Fundraising Certificate from the UMKC Bloch School of Management.
She has been named one of the 50 Most Influential Women in KC, Woman to Watch by the Central Exchange, is a member of the 2018 Class of Rising Stars (The Independent Magazine) and has also been named the 2018 Emerging Volunteer by NonProfit Connect.  Most recently, she was selected to be a part of the inaugural class of the Band of Angels Rock Stars.
Nicole has served on several boards including: YWCA, Heart of America Shakespeare Festival, Heartland Women's Leadership Council and HappyBottoms.  Nicole currently serves on the boards of The Coterie Theater, Big Brothers and Big Sisters Diversity Equity and Inclusion Board, and University Academy (Vice Chair).  She is also a member of the KC Ballet's newly formed Community Engagement Education Team.
Nicole has a variety of interests but is most passionate about empowering women, access to quality education, and issues of social justice. She resides in Fairway, Kansas with her loving husband, Patrick and her son, Rowan.