Mike Allison, M.P.A.
Adjunct Professor, Emotional Intelligence, Communication
M.P.A., Brigham Young University
B.A. International Relations, Brigham Young University
Mike teaches the Talent Management course in the Bloch Executive MBA and presents and instructs on diverse topics such as change management, emotional intelligence, holding difficult conversations, building a culture of feedback, advanced presentation techniques, cultivating trust, and executive presence. He regularly carries out public speaking engagements and provides coaching to business leaders across the Kansas City metropolitan area.
Outside of the classroom, Mike heads Talent and Leadership Development at Spotlight AR (Analyst Relations). Prior to his role at Spotlight, Mike enjoyed over 22 years of healthcare IT leadership experience working at Cerner Corporation. His award-winning learning teams, many of which were internationally based, provided practical and effective end-to-end learning solutions to Cerner clients and associates around the world. Mike's teams were instrumental in seeing Cerner be named atop the Association for Talent Development's (ATD) BEST list which awards companies that are best at demonstrating enterprise-wide success through talent development. Cerner was also a Training Magazine Training Top 125 Award winner for fourteen consecutive years.
One more thing:
Mike's favorite leadership book: Start with Why: How Great Leaders Inspire Everyone to Take Action, by Simon Sinek.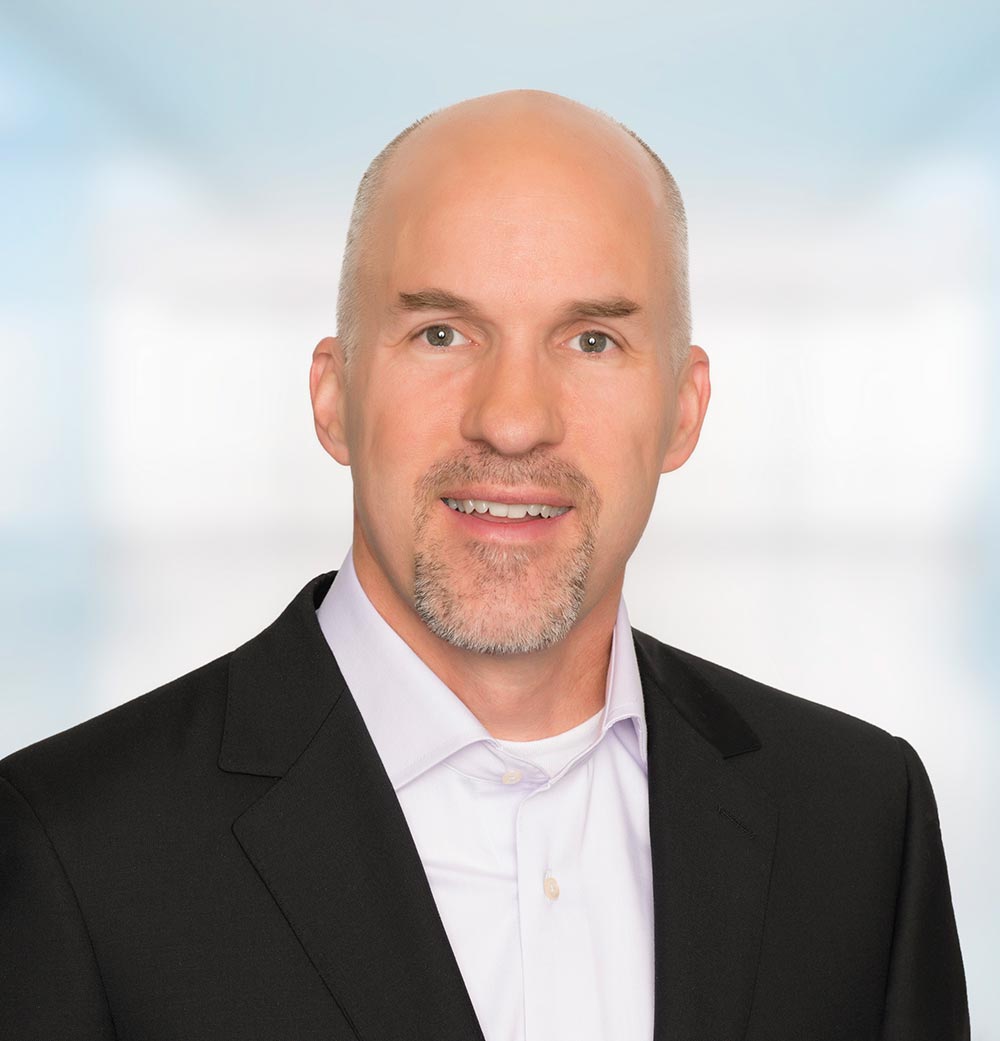 Brian Anderson, Ph.D.
Associate Dean
Associate Professor, Entrepreneurship
Ph.D., Kelley School of Business, Indiana University
M.S., University of Denver
B.S., University of Colorado – Denver
Brian is an Associate Dean at the Bloch School of Management, responsible for growing Bloch's undergraduate and graduate degree programs in scope and in impact. His research and teaching expertise spans the strategic entrepreneurship field, focusing on entrepreneurial orientation, strategic entrepreneurial behaviors, and causal inference from observational data. Before entering academia, Brian was a technology entrepreneur, worked in government and politics, and is a proud US Navy and US Air Force veteran.
One more thing:
Best course he took as a student: "Diplomatic History of the U.S., 1945-1989 as an undergraduate. I'm a history nerd!"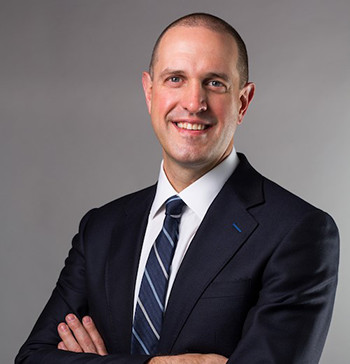 Scott Boswell, DBA, CFA®, CEBS
Adjunct Faculty, Leadership & Organizations
Doctorate in Business Administration, University of Missouri—St. Louis
Master of Business Administration, University of Chicago
Bachelor of Arts, Westminster College
Scott is president of Commerce Trust Company's West Region. He has oversight of all Commerce Trust lines of business, including private client, private banking, and institutional services. He also serves as the companywide head of the institutional services and corporate trust business lines. Having more than 20 years of investment management experience with companies like Bank of America, Aetna Capital and New York Life Asset Management, Scott has strong practical know-how in developing and offering innovative financial solutions. Scott holds or has held leadership roles on a variety of charitable and industry boards, including past president of the Boy Scouts of America-Heart of America Council, president of the board for the Grammy award winning The Kansas City Chorale, distinguished director and past chairman of the board for the Kansas City Repertory Theatre, emeritus director of the St. Luke's Health System Foundation Board, past director of The American Royal, chair of the board of trustees of University of Missouri – Kansas City, and past trustee of Westminster College.
One more thing:
The best course that I took as a student was Macro Economics – I love seeing how capital is allocated and what makes our economy work.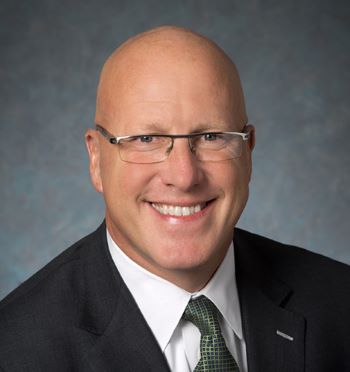 Pete Burney, MBA
Assistant Teaching Professor, Leadership & Organizations
MBA, University of Massachusetts-Amherst
B.S. in Secondary Education, Louisiana State University
Pete joined the Bloch School in 2020 following his retirement from JE Dunn where he was the Vice President of Diversity, Inclusion, and Compliance. Prior to JE Dunn, Pete was a leader at Hallmark for nearly 26 years, the last 7 of which he served as the Senior Vice President of Supply Chain and Business Enablement, which included accountability for Global Operations, Information/Technology and Inventory Management. Pete also served four years as a communications officer in the U.S. Army's 82nd Airborne Division before beginning his corporate career. Pete is passionate about the study of leadership and personal effectiveness within organizations and is excited to help students build rewarding professional careers.
One More Thing:
Pete's favorite business book is The Ideal Team Player by Patrick Lencioni. "I love this book because it addresses those nuanced behaviors so important to individual and team effectiveness within organizations."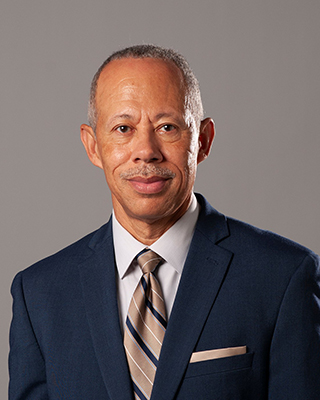 Roger Edgar
Adjunct Professor, Finance
M.P.A. – University of Missouri-Kansas City (Urban Planning and Public Policy)
B.S. – Missouri State University (Political Science)
Roger's career includes 35+ years in the investment banking industry and 7 years in the public sector. His career focus has been on planning and originating debt issuance on large public projects and he has been involved in many significant public infrastructure initiatives in the Bi-State region.
One more thing:
Roger's favorite business character in a movie is Brad Pitt's character Billy Beane in Moneyball, "It's a great story about how intelligence and determination can overcome disadvantages and disrupt an industry."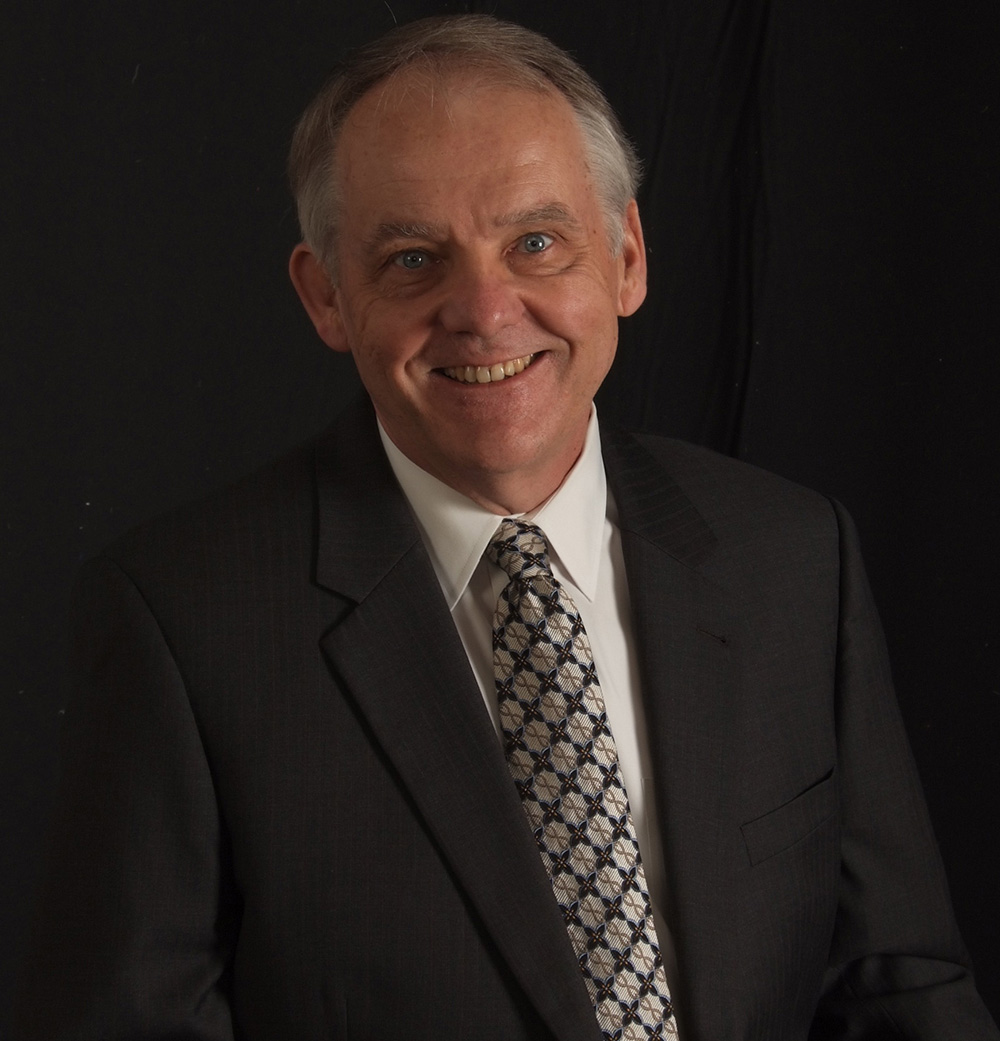 Ann M. Hackett, Ph.D.
Chief Learning and Engagement Officer, Executive Coach
Ph.D. Industrial/Organizational Psychology, Kansas State University
M.A. Industrial/Organizational Psychology, Kansas State University
B.A. Psychology, Central Michigan University
Ann has over 20 years of corporate leadership in organizational development and talent management, including work with Accenture, H&R Block, DineEquity and HumanRoot.
One more thing:
Qualities Ann loves to see in leaders: optimism, tenacity, empathy.
Scott Helm, Ph.D.
Director, Executive MBA
Associate Director, Midwest Center for Nonprofit Research
Ph.D. Public Administration and Economics, University of Missouri – Kansas City
M.P.A. Nonprofit Management, University of Missouri – Kansas City
B.A. Economics, Washington College
Scott has spent the last several years working with for-profit and nonprofit businesses on strategy and design thinking. His primary research focus is social entrepreneurship and his work in this area has led to publication and several presentations at international and national academic conferences.
One more thing:
What he'd love to research more: "I continue to be fascinated by how people make decisions. Individual decisions are the foundation for economics, a better understanding of influence and decision making can help business executives to better position themselves for success."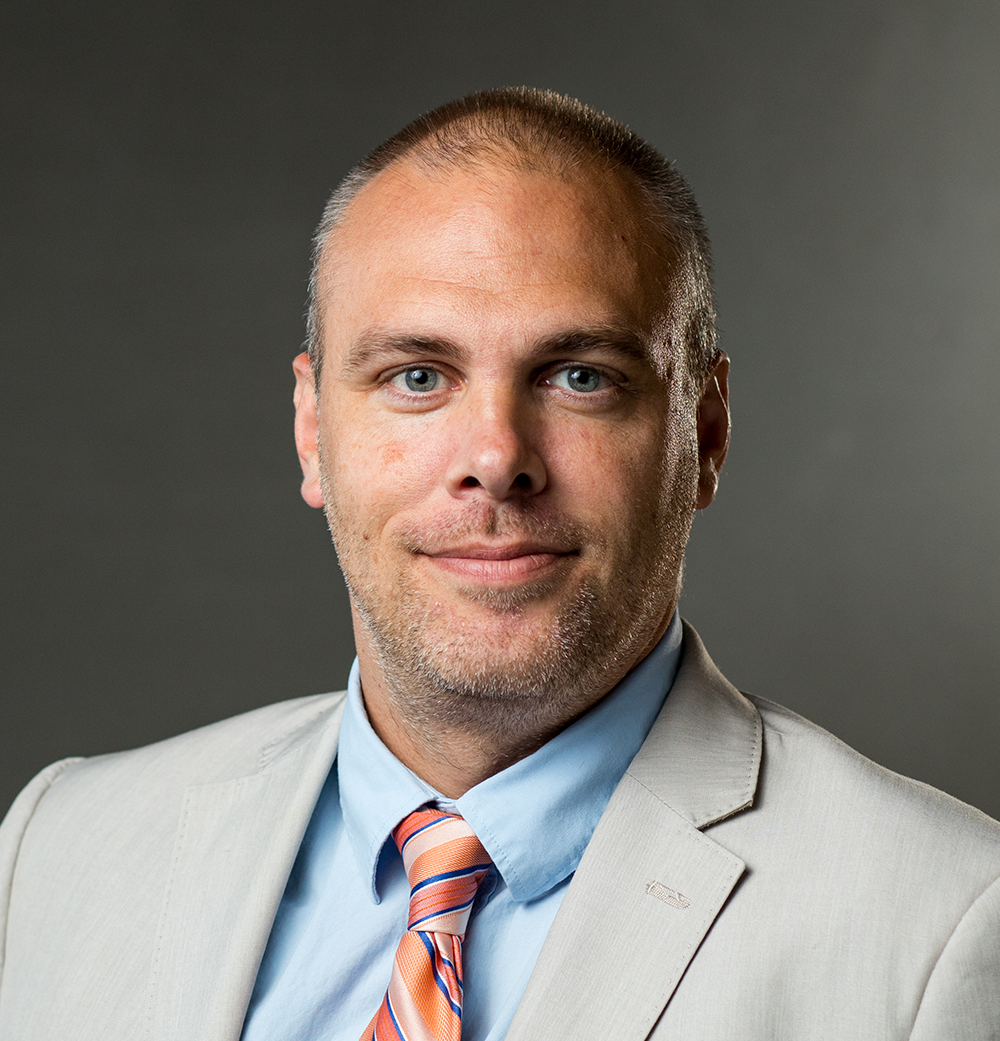 Bryan Hong, Ph.D.
Assistant Professor, Entrepreneurship & Management
Ph.D. Business Administration, University of California – Berkeley
M.S. Business Administration, University of California – Berkeley
B.S. Finance and International Studies, Indiana University – Bloomington, Kelley School of Business
Professor Hong's courses cover a wide range of topics central to firm strategy, with particular emphasis on how firms can adopt strategies to deal with an uncertain future. He has published a number of teaching cases to document innovative approaches to dealing with uncertainty, including examples from the film, e-commerce, and Korean pop music industries. Prior to beginning his academic career, Professor Hong previously worked in investment banking (Citigroup), corporate strategic planning (Burger King), and strategy consulting (Bain and Company).
One more thing:
The quality Bryan loves to see in leaders: "Humility. Ego has done far more damage to organizations than it has helped."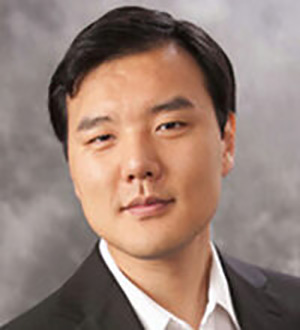 Peter Loftspring, J.D.
Adjunct Professor, Special Topics in Law & Ethics
J.D., University of Houston
B.S., Chemical Engineering, Texas A&M University
Peter is a Senior Vice President, Assistant General Counsel and Corporate Compliance Manager at Black & Veatch Corporation. He manages the daily operations of the company's global compliance organization, oversees third-party due diligence, leads investigations, directs annual training and regularly reports to the company's Board of Directors. Over the last 35+ years, his work has included negotiations with people from many different cultures and countries most notably while serving on an expat assignment in the UK supporting operations in Russia, Western Europe, and Africa. Prior to joining Black & Veatch, Peter held positions with Union Carbide, Conoco, Shell, Seagull Energy, Halliburton, Kellogg Brown & Root, Inc., and Jacobs Engineering.
One more thing:
Peter wishes he'd though of the Bloom Box fuel cell element first, and would love to do more research on electric powered flight.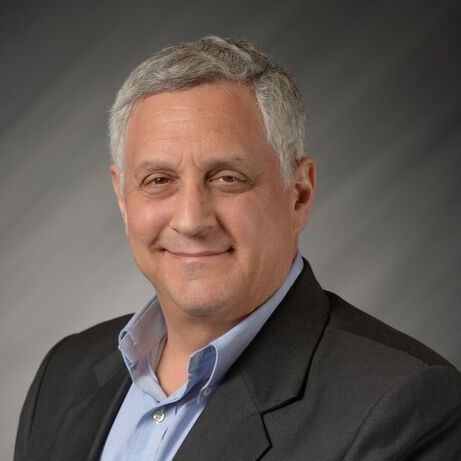 Colin McRoberts, J.D.
Adjunct Professor, Negotiation & Conflict Management
Harvard Law School, J.D.
Trinity University
Colin McRoberts is an attorney, consultant, and educator. As a consultant, he has advised negotiators on the ground in two dozen countries around the world. His clients include some of the largest Fortune 100 companies, major non-profits, military teams, and diplomatic delegations. As an educator, he has taught negotiation to law and business students at multiple universities. He lives in Kansas with a small child and a large dog.
One more thing:
His favorite business/leadership related book is The Last Duel by Eric Jager which Colin describes as, "The history of one of the last recorded lawful trials by combat, in medieval France. A fascinating book."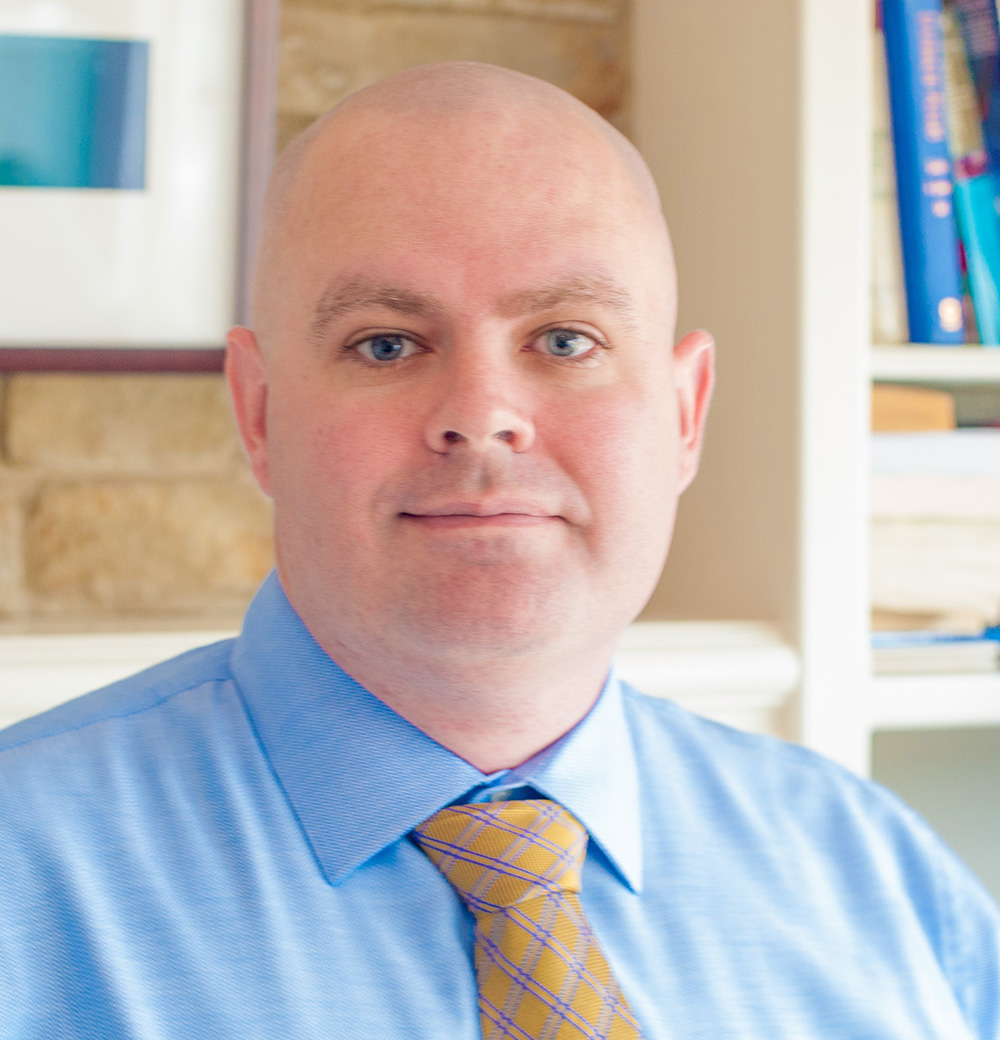 Mark Parry, Ph.D.
Professor of Entrepreneurship, Marketing
Ph.D. Management Science, University of Texas
M.A. Economics, University of Texas
B.A. History, Metropolitan State College
Mark conducts research and teaches courses on innovation, new product launch strategies, marketing strategy and entrepreneurship. His teaching/consulting assignments include work with Coca-Cola, Ingersoll-Rand, The Mars Corporation, Ortho Biotech and the Swedish Institute of Management.
One more thing:
What he'd love to research more in the future: "The motivations that prompt customers to generate word-of-mouth communication."
Tammie Schaefer, Ph.D.
Assistant Professor of Accounting
Ph.D. Accounting, University of South Carolina
M.B.A. Rockhurst University
B.S.A., Rockhurst University
Tammie Schaefer joined the Bloch School in 2013 where she teaches courses in auditing and fraud. Her research focuses on professional skepticism, fraud detection, emerging audit technology, and judgment and decision-making in accounting. In addition to publishing and presenting her research to many academic audiences, Dr. Schaefer has also been engaged by the US and international standard setters and regulators, as well as many practitioner audiences. She strives to create innovative, high-impact learning experiences for her students, and her dedication to teaching excellence was recently honored through the Elmer F. Pierson Good Teaching Award.
One more thing:
What she'd love to research more: the psychology of fraud.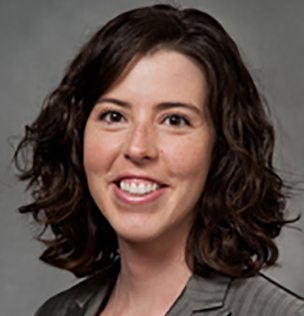 Dan Stifter, MBA
Adjunct Professor, Entrepreneurship, Finance
MBA Marketing and Innovation, Marquette University
B.A. Political Science, Economics, Lawrence University
Dan specializes in leadership, change management and entrepreneurship. He has helped launch several new ventures as a founder, partner or advisor, including Stratex Solutions, Business Model Repair and BetaBlox. He has also held leadership roles with Hallmark, Coco-Cola and Jerome Foods.
One more thing:
Dan's favorite business movie: Jiro Dreams of Sushi "It's the perfect metaphor for what it takes to achieve the highest levels of strategy and execution. Such a brilliant film."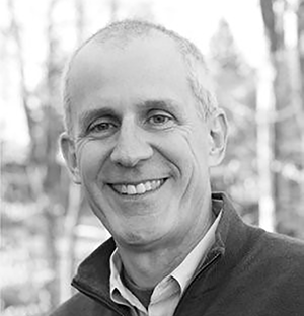 Sidne Ward, Ph.D.
Associate Dean
Associate Professor, Management Information Systems
Director, Bloch Global Management Education Initiatives
Ph.D. Management, University of California, Los Angeles
MBA, University of Oklahoma
B.A. Russian Language & Literature, University of Oklahoma
As Associate Dean, Sidne is responsible for supporting implementation of the strategic plan and the school's accreditation processes. As Director of Global Management Education Initiatives, she oversees academic international collaborative relationships and study abroad programs. Her research interests include information privacy, browser and other information system user interfaces, cognitive biases, decision-making and decision support systems, online auctions and electronic commerce and information systems issues. Her research has appeared in Communications of the Association for Information Systems, International Journal of Electronic Commerce, The Journal of Computer Information Systems, Management Science and others.
Pat Welsh, MBA
Adjunct Professor, Entrepreneurship, Finance
MBA Finance, Saint Louis University
B.S.B.A. Finance, University of Missouri – Columbia
Pat specializes in management, start-ups, product marketing and strategic planning. In addition to teaching, Pat mentors students, assisting them in developing their concepts into potential business ventures.