Mike Allison, M.P.A.
Adjunct Professor, Emotional Intelligence, Communication
M.P.A., Brigham Young University
B.A. International Relations, Brigham Young University
Mike is the vice president of learning and development for AMC Theatres. Prior to joining AMC, he spent nearly 20 years at Cerner Corporation and three years with the City of Kansas City, MO.
One more thing:
Mike's favorite leadership book: Start with Why: How Great Leaders Inspire Everyone to Take Action, by Simon Sinek.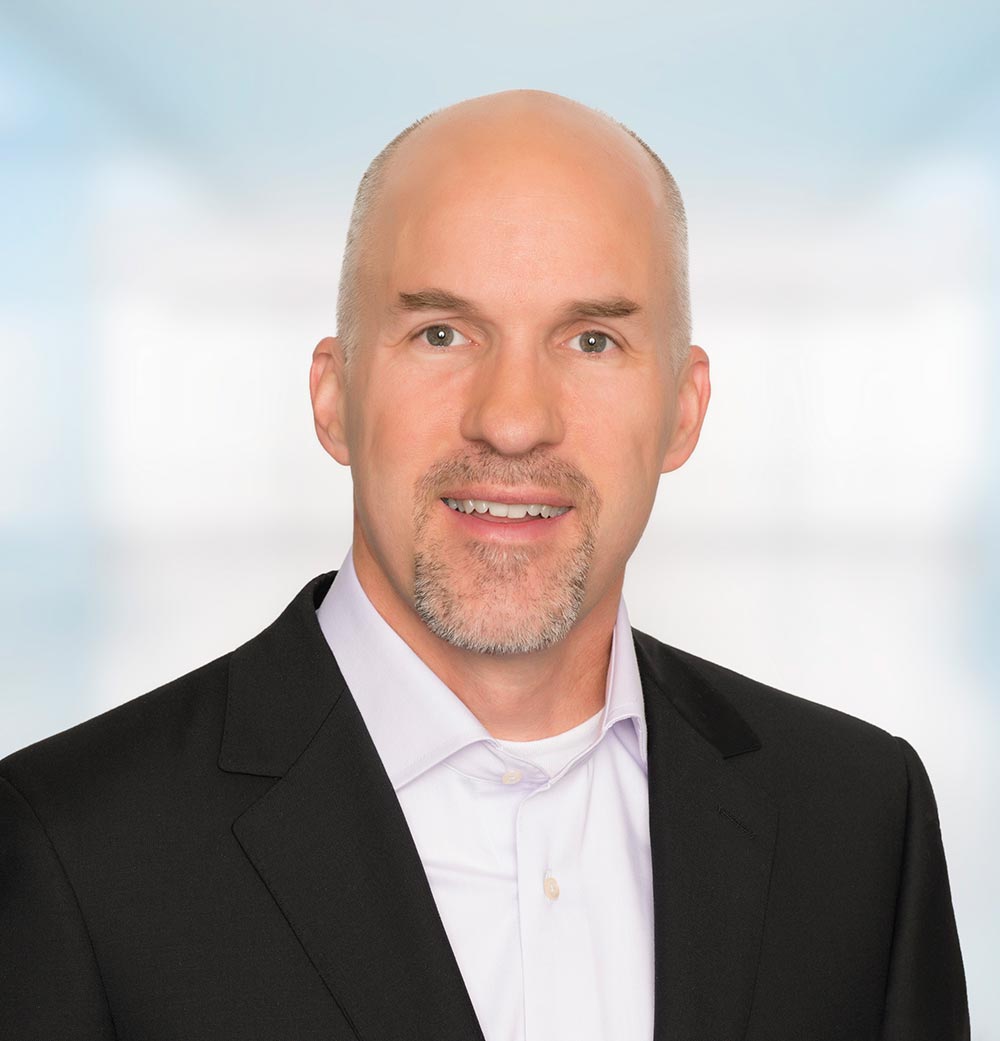 Brian Anderson, Ph.D.
Associate Professor, Global Entrepreneurship & Ph.D. Program Director
Ph.D., Kelley School of Business, Indiana University
M.S., University of Denver
B.S., University of Colorado – Denver
Brian's expertise spans the entrepreneurship field, focusing on entrepreneurial orientation and research design and analysis. Before entering academia, he was an entrepreneur, tech geek, pilot, government bureaucrat and a political hack, although not in that order. In addition to his civilian career, Maj. Anderson is a Logistics Readiness Officer with the 190th Wing, Kansas Air National Guard, and was previously a Supply Corps Officer with the U.S. Navy Reserve.
One more thing:
Best course he took as a student: "Diplomatic History of the U.S., 1945-1989 as an undergrad. I'm a history nerd!"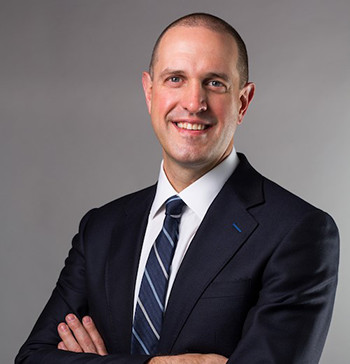 Lee Bolman, Ph.D.
Professor of Leadership
Ph.D. Organizational Behavior, Yale University
B.A. History, Yale University
Lee's teaching and writing over the last three decades have explored the intersection of organizations and leadership. His publications include: Reframing Organizations: Artistry, Choice and Leadership (6th ed., 2017), with Terry Deal, as well as Reframing Academic Leadership (2011) and Engagement: Transforming Difficult Relationships at Work (2016), both with Joan Gallos.
One more thing:
Best course he took as a student: "Intellectual History of Modern Europe, not because I remember much about the specific content, but because it was a course about ideas where I first realized that the goal of higher education wasn't just to memorize stuff, but to learn how to think."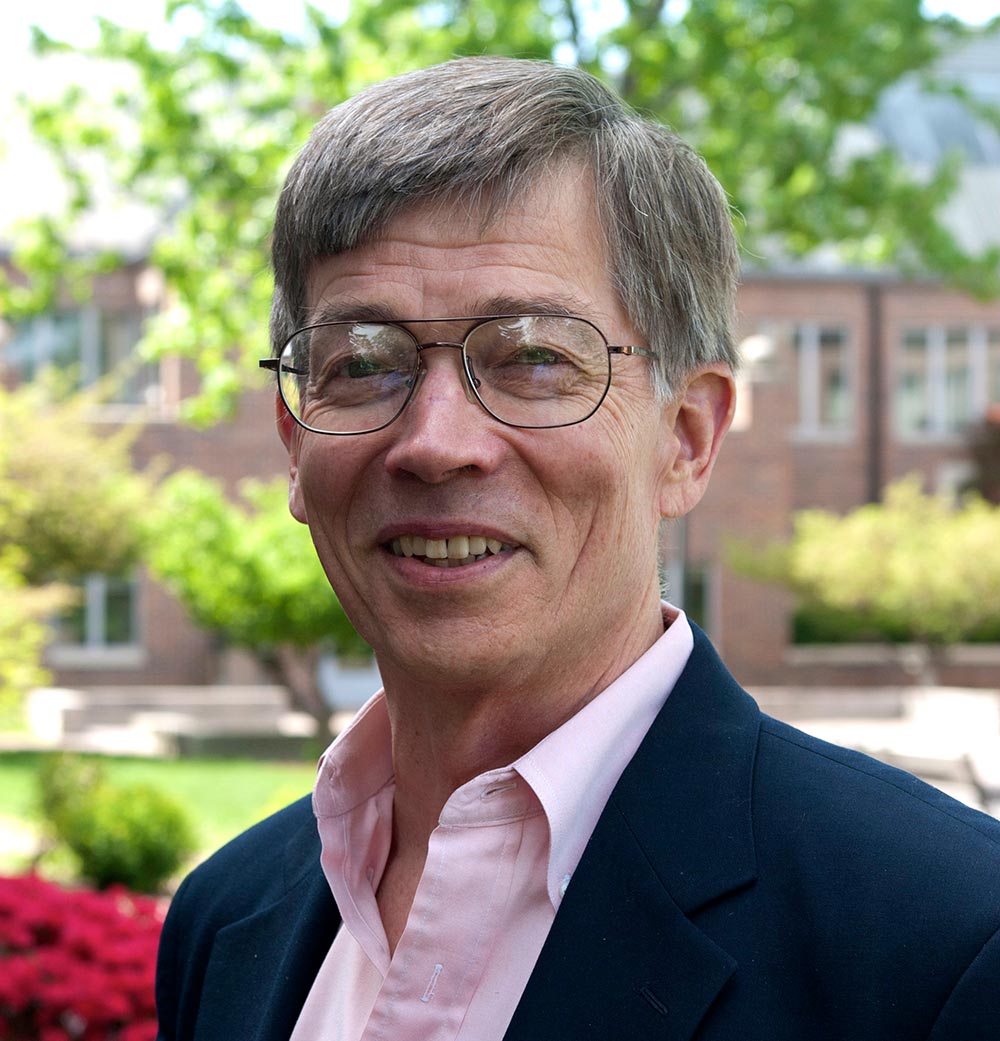 Brian Finucane, MBA
Adjunct Professor, Information Technology
M.B.A., Management, Villanova University
B.S., Finance & Decision Information Technology, Villanova University
Brian is a technologist specializing in design thinking, architecture, and analytics. Brian helps global and local businesses build a competitive advantage with technology. Brian is also a hands-on member of the of Kansas City start up community. He has mentored, launched, and sold technology companies and always has an app in the pipeline. Brian previously was a Director of CIO Advisory Services for PWC, Chief Architect for UMB Financial, and Information Architect for IBM.
One more thing:
The innovation Brian wishes he'd thought of first is the Zillow Zestimate, "I love the complexity of the data aggregation and calculation and the effective simplicity of its delivery."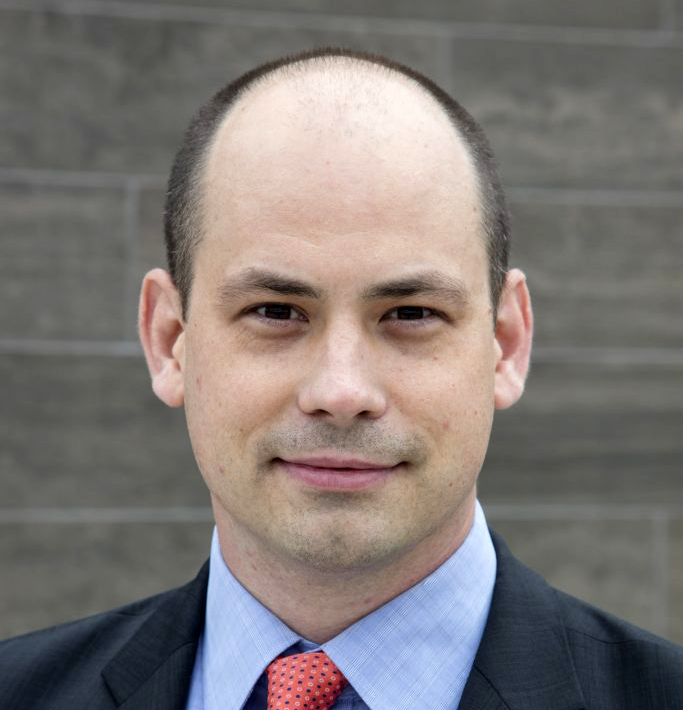 Ann M. Hackett, Ph.D.
Chief Learning and Engagement Officer, Executive Coach
Ph.D. Industrial/Organizational Psychology, Kansas State University
M.A. Industrial/Organizational Psychology, Kansas State University
B.A. Psychology, Central Michigan University
Ann has over 20 years of corporate leadership in organizational development and talent management, including work with Accenture, H&R Block, DineEquity and HumanRoot.
One more thing:
Qualities Ann loves to see in leaders: optimism, tenacity, empathy.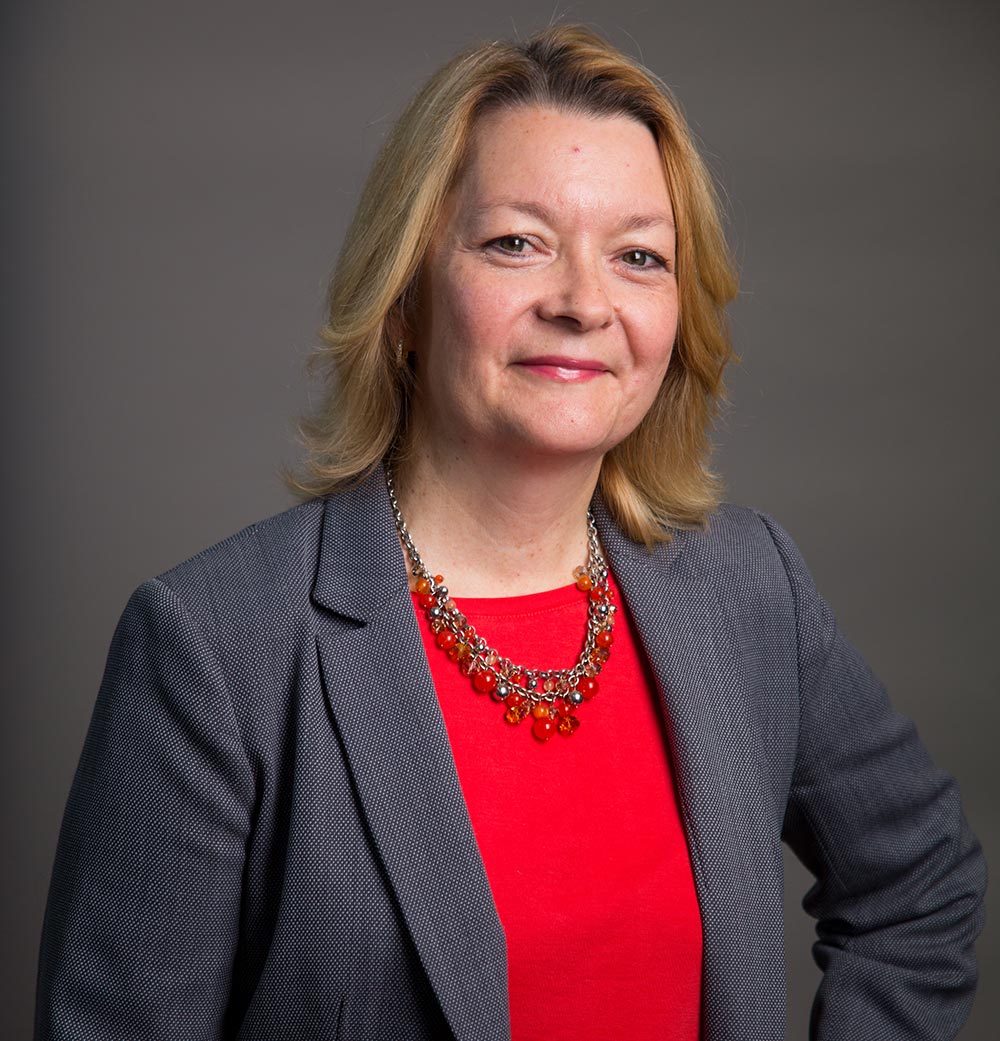 Scott Helm, Ph.D.
Director, Executive MBA
Associate Director, Midwest Center for Nonprofit Research
Ph.D. Public Administration and Economics, University of Missouri – Kansas City
M.P.A. Nonprofit Management, University of Missouri – Kansas City
B.A. Economics, Washington College
Scott has spent the last several years working with nonprofit organizations, assisting them with program evaluation, market research, commercialization, business planning, strategic planning and board training. His primary research focus is social entrepreneurship and his work in this area has led to publication and several presentations at international and national academic conferences.
One more thing:
What he'd love to research more: "I continue to be fascinated by how people make decisions. Individual decisions are the foundation for economics, a better understanding of influence and decision making can help business executives to better position themselves for success."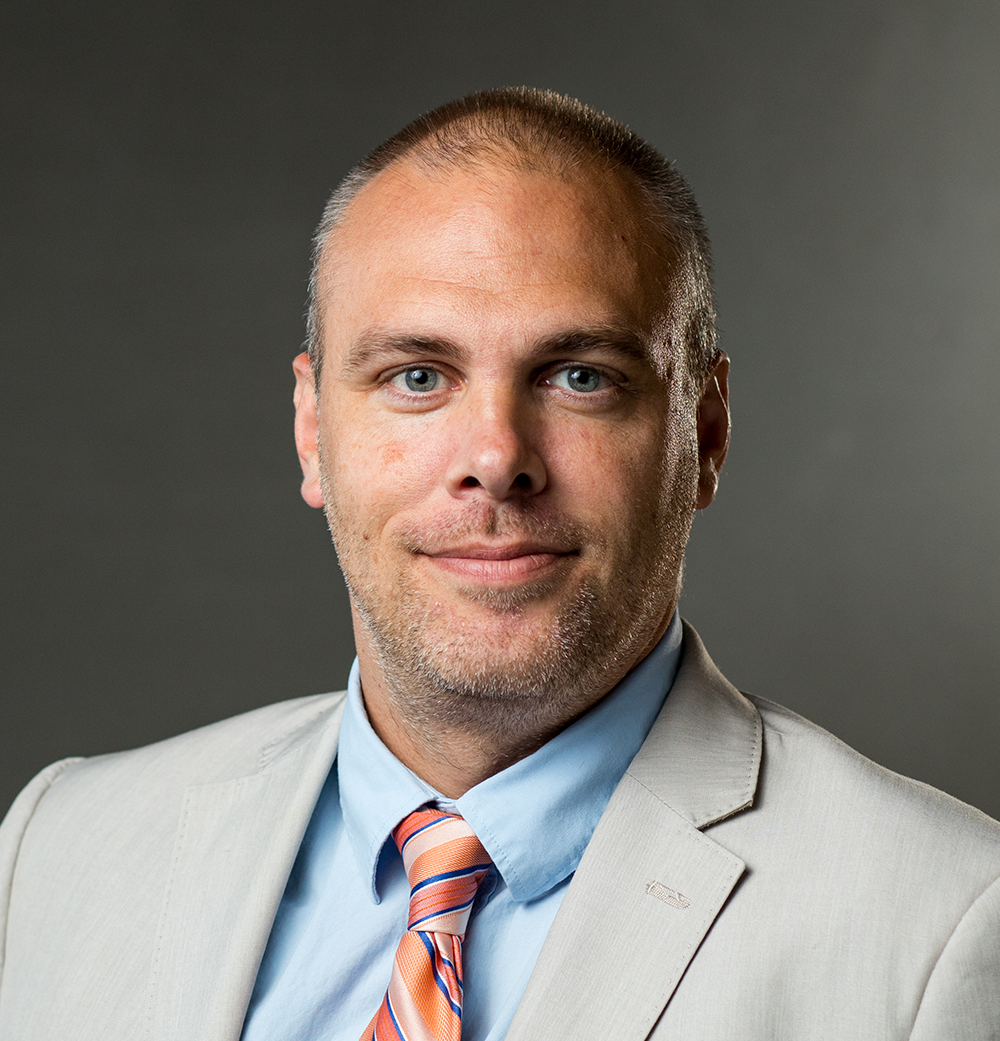 Shelley Jaderborg, MBA
Adjunct Professor, Operations, Supply Chain, Human Resources
Executive MBA, University of Missouri – Kansas City
B.S. Industrial Engineering, Kansas State University
Shelley's passion is making things better by improving a process, installing a new technology or creating a new organization. She has held leadership roles at Proctor & Gamble, Hallmark Cards and Milbank Manufacturing.
One more thing:
Shelley's favorite restaurant in Kansas City was Fogones, which recently closed. "They had the best grilled fish tacos in town. I loved sitting on their patio, drinking margaritas and eating tacos. So, now I'm on a mission to find the next best fish tacos in town. If you have any suggestions, let me know!"
Jeanie Latz, J.D.
Adjunct Professor, Strategic Management
J.D., University of Missouri – Columbia
B.S. Business Education, Missouri State University
Jeanie has served as executive vice president, chief legal officer and corporate secretary of Great Plains Energy, a Fortune 1000 publicly traded holding company. She currently consults in the area of corporate governance. She holds the distinction of Governance Fellow, granted by the National Association of Corporate Directors.
One more thing:
What she'd love to research more: "I am fascinated with our founding fathers and their roles in the drafting of our Constitution. I will be spending two weeks in Cambridge, England this summer studying English law and its influence on the Constitution and our American judicial system."
Peter Loftspring, J.D.
Adjunct Professor, Special Topics in Law & Ethics
J.D., University of Houston
B.S., Chemical Engineering, Texas A&M University
Peter is a Senior Vice President, Assistant General Counsel and Corporate Compliance Manager at Black & Veatch Corporation. He manages the daily operations of the company's global compliance organization, oversees third-party due diligence, leads investigations, directs annual training and regularly reports to the company's Board of Directors. Over the last 35+ years, his work has included negotiations with people from many different cultures and countries most notably while serving on an expat assignment in the UK supporting operations in Russia, Western Europe, and Africa. Prior to joining Black & Veatch, Peter held positions with Union Carbide, Conoco, Shell, Seagull Energy, Halliburton, Kellogg Brown & Root, Inc., and Jacobs Engineering.
One more thing:
Peter wishes he'd though of the Bloom Box fuel cell element first, and would love to do more research on electric powered flight.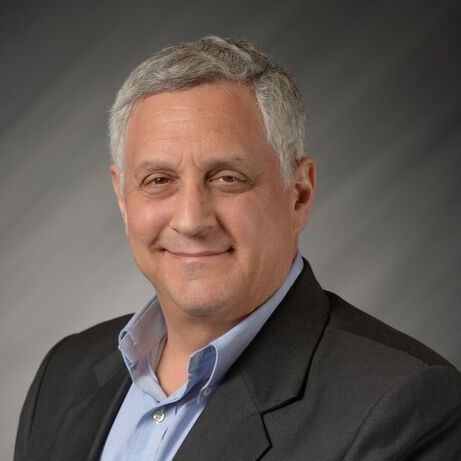 Mark Parry, Ph.D.
Professor of Entrepreneurship, Marketing
Ph.D. Management Science, University of Texas
M.A. Economics, University of Texas
B.A. History, Metropolitan State College
Mark conducts research and teaches courses on innovation, new product launch strategies, marketing strategy and entrepreneurship. His teaching/consulting assignments include work with Coca-Cola, Ingersoll-Rand, The Mars Corporation, Ortho Biotech and the Swedish Institute of Management.
One more thing:
What he'd love to research more in the future: "The motivations that prompt customers to generate word-of-mouth communication."
Leigh Salzsieder, Ph.D. CPA, ABV
Assistant Professor of Accounting
Ph.D. Accountancy, University of South Carolina
MBA Finance, University of Kansas
B.A. Business Administration, Accounting and Public Relations, Drury University
Leigh's research and consulting interests include judgement and decision making in accounting, valuation, capital investment and earnings management. His research can be found in journals ranging from the Journal of Accounting and Economics to the CPA Journal. He has won numerous teaching awards including Outstanding Educator of the Year Award from the Missouri Society of Certified Public Accountants.
One more thing:
Best course he took as a student: "As I look back, what I remember are great teachers, not great classes. The list is long, but the common theme is a teacher that is truly invested in helping their students learn."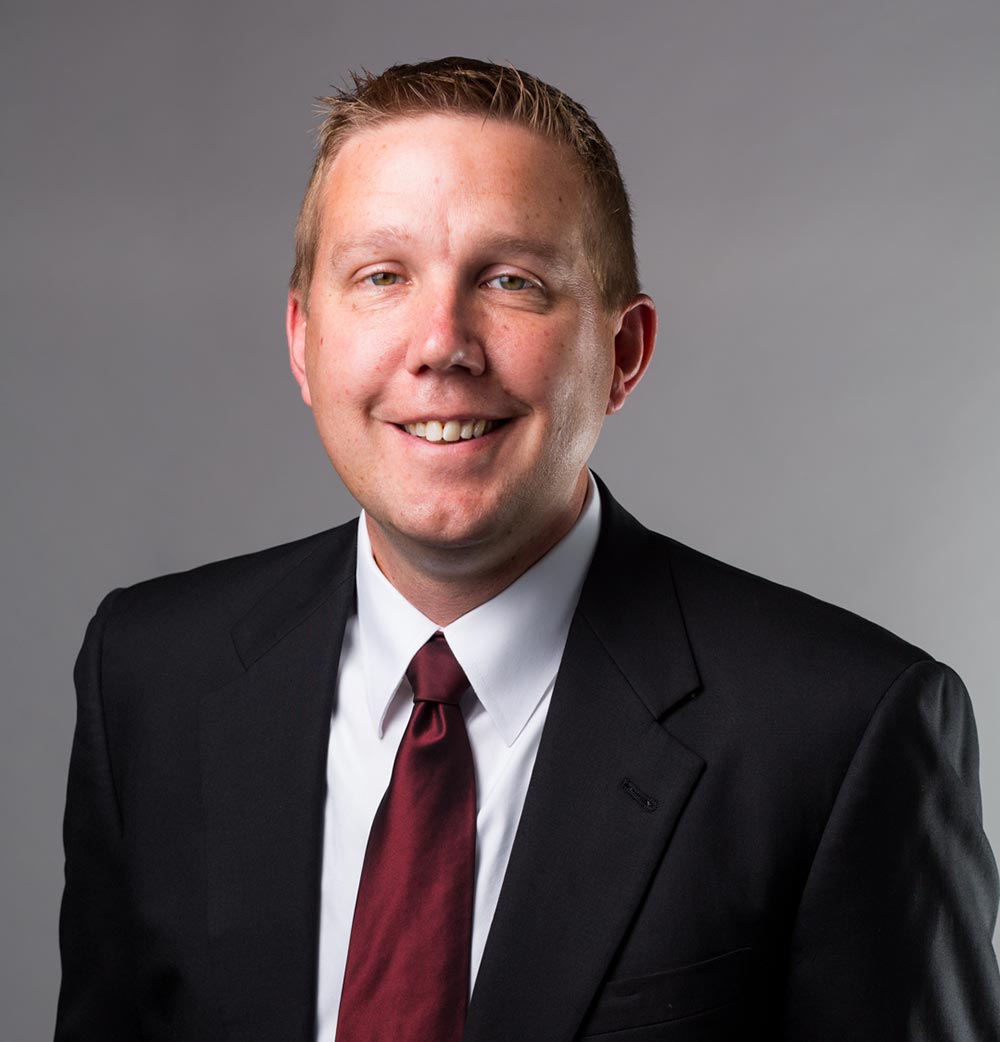 Dan Stifter, MBA
Adjunct Professor, Entrepreneurship, Finance
MBA Marketing and Innovation, Marquette University
B.A. Political Science, Economics, Lawrence University
Dan specializes in leadership, change management and entrepreneurship. He has helped launch several new ventures as a founder, partner or advisor, including Stratex Solutions, Business Model Repair and BetaBlox. He has also held leadership roles with Hallmark, Coco-Cola and Jerome Foods.
One more thing:
Dan's favorite business movie: Jiro Dreams of Sushi "It's the perfect metaphor for what it takes to achieve the highest levels of strategy and execution. Such a brilliant film."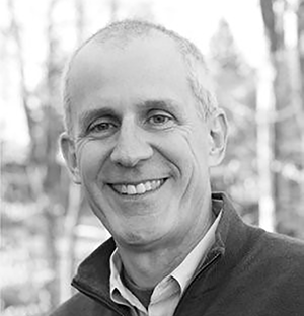 Robert Strom, Ph.D.
Professor of Economics
Ph.D. in Economics, University of Cincinnati
Bob has published several books and spoken extensively to academic and professional audiences on topics of entrepreneurship and economics. His experience includes work as the assistant vice president for public affairs at the Federal Reserve Bank of Kansas City, as president of the Missouri Council on Economic Education and as the director of the Kauffman Foundation's commissioned research.
Pat Welsh
Adjunct Professor, Entrepreneurship, Finance
MBA Finance, Saint Louis University
B.S.B.A. Finance, University of Missouri – Columbia
Pat specializes in management, start-ups, product marketing and strategic planning. In addition to teaching, Pat mentors students, assisting them in developing their concepts into potential business ventures.