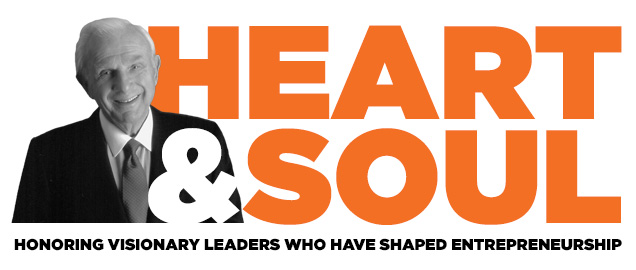 Henry Bloch's path to success wasn't a magical journey of good fortune. It was hard work. There was some luck involved, but in the end, not giving up and enjoying what he did was the catalyst to growing his business on 31st & Main into a billion-dollar, global company.
There is no one thing that leads to the success of a business. It's a combination of things that help entrepreneurs push forward. Henry Bloch pours his heart & soul into everything he does – therefore inspiring those forging their own paths to dream & create.
Register Now

2019:
Henry W. Bloch International Entrepreneur of the Year
Cliff Illig & Neal Patterson (posthumously), Co-Founders of Cerner Corporation
Kansas City Entrepreneur of the Year
Michael Rea, Founder and CEO of Rx Savings Solutions
Marion and John Kreamer Award for Social Entrepreneurship
Maria Meyers, Founder of SourceLink
Student Entrepreneur of the Year – Coming Soon
Event Details
Date: Friday, November 15, 2019 | Time: 5:30 pm – Registration and Student Venture Showcase Opens; 7:00 pm – Awards program begins | Location: Bloch Executive Hall, 5108 Cherry St, Kansas City, MO
Dress: Business Attire | For questions or mobility concerns, contact eoy@umkc.edu.
Honorary Co-Chairs: Terry Dunn, Bob Regnier, and Julie Wilson