2021 UMKC Real Estate Virtual Symposium – Continuing Education Credit for Brokers and Appraisers
Sponsored by the Lewis White Real Estate Center and their Advisory Board.
Following the success of last year's Real Estate Symposium, the 2021 UMKC Real Estate Virtual Symposium will focus on timely educational programs for commercial real estate professionals and others in the development community. These programs will help you stay current in high impact areas including:
Hear Esther George, President and CEO of the Federal Reserve Bank of Kansas City.
Real Estate trends and outlook for 2021
Two case studies on alternative redevelopments in both Atlanta and Kansas City
Modern technology trends for sustainable design
City and community planning leveraging big data and SMART building systems
Regional transit and urban development
Brokers and appraisers can receive either 3 or 6 hours of Missouri and/or Kansas Continuing Education credit. Please note that registrants wishing to receive credit must participate in a full workshop (11:30am-3:00pm). They will also need to complete a 30-question quiz following the session. Each full session (11:30 am-3:00 pm) is worth 3 credits.
WHEN: Two sessions of three one-hour programs held on the following dates from 11:30 am-3:00 pm:
February 16
March 10
LOCATION: Zoom
FEES: $75 per workshop or $150 for the full series.
Contact Information: The Lewis White Real Estate Center at whitecenter@umkc.edu or 816-235-6200.
---
Session Information
– click on the "+" to see panelists' bios
February 16 – 11:30 am -3:00 pm.
2021 Economic Forecast
Hear from Esther George, the President and CEO of the Federal Reserve Bank of Kansas City, as she discusses the 2021 economic outlook.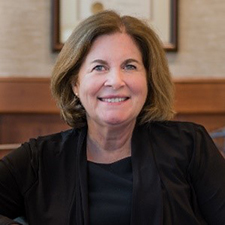 Esther George – President and CEO of the Federal Reserve Bank of Kansas City
Esther George is President and CEO of the Federal Reserve Bank of Kansas City and leads a workforce of close to 2,000 employees in Kansas City and its branch offices in Omaha, Denver and Oklahoma City. As the region's representative on the Federal Open Market Committee in Washington, President George participates in monetary policy deliberations and provides a perspective based on three decades of experience as a banking supervisor. President George also leads the development of the FedNow Service, which will provide financial institutions with the ability to settle payments in real-time, 24 hours a day, seven days a week.
Kansas City Real Estate Trends
Review the latest real estate trends in Kansas City during this volatile time.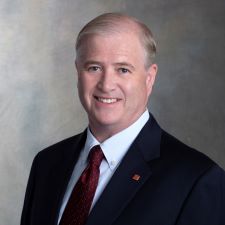 KC Conway – Principal, Red-Shoe Economics and Chief Economist, CCIM Institute
Economist and Futurist Kiernan "KC" Conway, CCIM, CRE, MAI is the mind trust behind Red Shoe Economics, LLC, an independent economic forecasting and consulting firm furthering KC's mission as The Red Shoe Economist by providing organic research initiatives, reporting and insights on the impact of Economics within the commercial real estate industry. KC is a nationally recognized industry thought leader and Subject Matter Expert with expertise in Macro Economics, Valuations, Ports & Logistics, Banking Regulation, Real Estate Finance, MSA level market monitoring, Environmental Risk Management, Housing Economics and Tax Appeals. A proud graduate of Emory University with more than 30 years' experience as a lender, credit officer, appraiser, instructor, and economist; KC is recognized for accurately forecasting real estate trends and ever-changing influences on markets all across the United States. With credentials from the CCIM Institute, Counselors of Real Estate and the Appraisal Institute, KC currently serves as Chief Economist of the CCIM Institute and as an Independent Director for Monmouth REIT MNR.
Alternative Redevelopment: Reshaping Neighborhoods
This workshop will use case studies from Atlanta and Kansas City to explore ways to redevelop and reshape historic neighborhoods using public and private partnerships.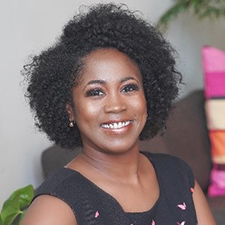 Adrienne Haynes – Managing Partner SEEED Law
Adrienne B. Haynes is an attorney and business woman who specializes in helping entrepreneurs develop sustainable infrastructure and business practices. She is the managing partner of SEED Law, a boutique business law firm, and owner of SEED Collective, a consultancy. Adrienne uses over ten years of business and leadership experience to create legal and strategic planning solutions for her clients and to speak and write on topics relating to law, community innovation and economic development. Adrienne is a graduate of Buena Vista University, where she double majored in Entrepreneurship and Spanish Language, and of the University of Missouri-Kansas City School of Law where she graduated with an emphasis in Entrepreneurial Law. For more information, please visit adriennebhaynes.com.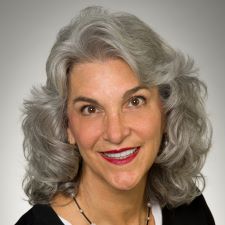 Cheri Morris – President, Morris & Fellows
Cheri Morris is the President of Morris & Fellows. She develops, leases, owns, manages, and consults on upscale mixed-use communities, with a focus on downtown revitalizations. Noteworthy Atlanta-area projects include Vickery Village in Forsyth County, Woodstock Downtown in the City of Woodstock, Town Brookhaven on Dresden Drive, and Luckie Marietta, a three-block dining and entertainment district on Centennial Olympic Park in downtown Atlanta. She was also on the teams that created downtown Rosemary Beach on Florida's Emerald Coast, The Summit, one of the nation's first and most successful lifestyle centers, and Lime Grove, a mixed use resort in Barbados. She also consults to municipalities, creating downtown revitalization plans that combine her unique knowledge of both public sector planning and private sector development.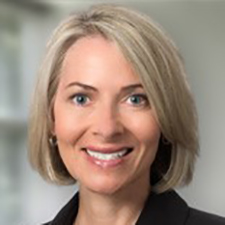 Roxsen E. Koch – Shareholder, Polsinelli
Roxsen Koch is a deal maker in public-private partnerships. She has more than 30 years of experience in real estate development and public finance, and has pioneered the use of economic development tools throughout Missouri for complex mixed-used development projects. She understands the intricate details and economics of mixed-use projects and uses her knowledge of land use issues, real estate finance and local incentives to achieve results for real estate development projects. Roxsen has represented developers, municipalities and taxing districts in all aspects of real estate development, including land use issues, acquisition, redevelopment and complex financings. She has negotiated many public and private financings and partnerships using various economic development tools. Roxsen has substantial experience in municipal taxable and tax-exempt financings.
March 10 – 11:30 am -3:00 pm.
Modern Trends for Sustainable Design and Development
Bob Berkebile will kick off this session on sustainable real estate development. The expert panel will discuss various modern and relevant examples of "Placemaking" strategies that designers and developers are implementing to achieve sustainable design and community development.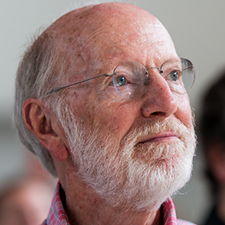 Bob Berkebile – Founding Principal bnim
Any list of accomplished, influential environmentalists and preservationists includes Bob Berkebile. Highly regarded by fellow professionals, Bob focuses on improving the quality of life in our society with the integrity and spirit of his firm's work. In 2009, Bob received a Heinz Award from Theresa Heinz and the Heinz Family Foundation for his role in promoting green building design and for his commitment and action towards restoring social, economic and environmental vitality to America's communities through sustainable architecture and planning. Among his contributions to his industry, Bob is the founding chairman of the American Institute of Architects' National Committee on the Environment (AIA / COTE) and was also instrumental in the formation of the US Green Building Council and its LEED rating system.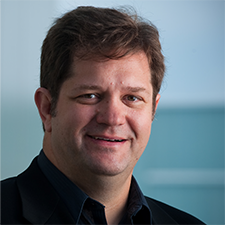 Craig Scranton – Principal, bnim
Craig Scranton is a Principal at BNIM with three decades of experience who has led some of the firm's most complex projects. His previous work laid the foundation in assisting the architectural and construction industries to understand how sustainable design can impact the environment and business costs throughout the life of a building. Craig's project experience includes the LEED Platinum, low-cost housing, Bancroft School Redevelopment with Make it Right in Kansas City, MO; renovation of the 27-acre Internal Revenue Service Kansas City Campus in Kansas City's urban core; and most recently, the adaptive re-use of four former warehouse and manufacturing facilities into residential units within the historic West Bottoms District of Kansas City, MO. Craig is a graduate of the UMKC Real Estate Program.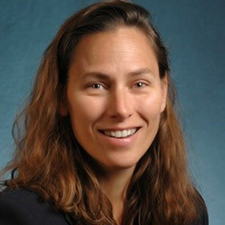 Caroline Davies – Director, UMKC Environmental Studies Program
Dr. Davies is a paleoclimate scientist with expertise in environmental characterization and assessment across a range of scales from regional to street level. She employs multiple physical environmental analyses such as isotope geochemistry, particulate analysis, scanning electron microscopy, and geochronology to characterize environments. She examines the spatial distribution of environmental conditions in light of public health disparities such as air particulates and asthma in Kansas City, which once had the second highest level of childhood asthma in the country. Dr. Davies serves as a commissioner on the Environmental Management Commission for the City of Kansas City and the KC Climate Action Planninging Committee where she contributes to regional and metro level initiatives on urban sustainability and climate adaptation with a special emphasis on social and environmental equity. She is also member of Missouri Local Science Engagement Network (LSEN) Advisory Council. Dr. Davies has long been involved in urban STEM education as primary investigator on grants from the Ewing Marion Kauffman Foundation, EPA, NASA, and NSF. She has mentored students in over 600 environmental sustainability community engagement projects across the KC metro.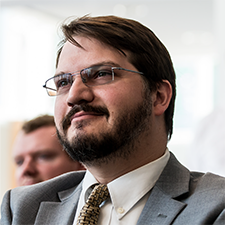 Jeremy Knoll – Associate Principal, bnim
Jeremy Knoll, LEED Fellow, is an Associate Principal and experienced Project Manager at BNIM with a deep passion for green building, historic preservation, and social equity. Jeremy is an industry expert in green building rating systems, and he has served as the primary sustainability and LEED consultant on dozens of projects worldwide. At BNIM, Jeremy has served in a broad range of roles, from Project Manager, to Building Performance Advisor, to LEED coordinator, and his expertise in sustainable design and building performance strategies are sought out by project teams across the firm. As part of BNIM's Sustainability Group, Jeremy is a key contributor to BNIM's 2020 Sustainability Action Plan and first annual sustainability report, Subject To Change. Jeremy serves as a volunteer leader nationally, regionally, and locally for the USGBC, Executive Board member of Climate Action KC, and Executive Board member of DesignCorps, the world leader of the Public Interest Design movement. Jeremy is a graduate of the UMKC Real Estate Program.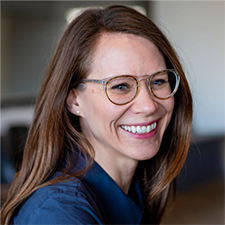 Joyce Raybuck – Associate Principal, bnim
Joyce Raybuck is an Associate Principal at BNIM with over 15 years of professional experience. Her background includes extensive national and international experience on innovative projects in higher education, embassy design, office and urban development. Joyce is co-leader of BNIM's Sustainability Group and has championed firm efforts in implementing BNIM's 2020 Sustainability Action Plan and first annual sustainability report, Subject To Change. Joyce also serves as an advocate for sustainable policy in Kansas City, supporting resolutions to implement positive change through climate action and community health and resiliency.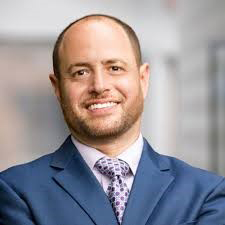 Todd Lieberman – Executive Vice President, Brinshore
Todd Lieberman is the head of the Kansas City office of Brinshore Development and runs several major initiatives in Denver, Omaha, Kansas City and Norfolk, VA including the Highlander Development in Omaha, NE and the Paseo Gateway CHOICE Neighborhoods Initiative. Since joining Brinshore in 2010, Mr. Lieberman has built 906 mixed-income units and 65,000 sf of commercial space in 16 transactions and spearheaded three successful CHOICE neighborhoods implementation grant applications.
Big data + high performance buildings = Effective City and Community Planning!
Explore the world of Big Data Systems. See how data is used in city and community planning. Learn from some local programs in how they use data to solve problems.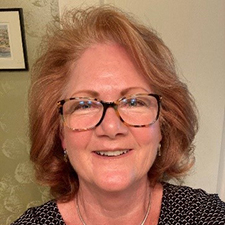 Teena Shouse – Principal, FM Transitions
After enjoying almost 30 years in different roles in the Facility Management profession, Teena Shouse is enjoying teaching, speaking and an occasional FM related consulting project. Her leadership as the Chairman of the IFMA Board of Directors and that of Chair of the Global FM Board of Directors enabled her to influence FM on a global basis. Her technical expertise grew as the GM of Employee Services at Sprint HQ for 18 years as well as the VP of Client Services for Facility Engineering Associates until February 2016 when she formed FM Transitions. Her expertise includes experience in Project Management, Strategic Planning, Business Process Improvement, Staff Training & Development, Sustainability in Facility Management, Outsource Contract Transitions, Strategic Client Relations, Associate Amenities Programs, Quality Development and Program/Process standardization, and Sourcing and Contract Governance of Outsourced Partners.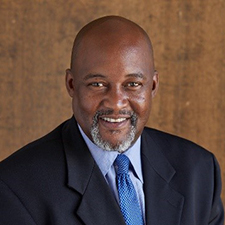 William Wells – Executive Director, aSTEAM Village
William Wells Jr. is the Executive Director of aSTEAM Village. William is responsible for running over twenty innovative STEM programs and adult certification readiness in the I.T. sector. Under William's leadership, aSTEAM Village was recognized as the 2019 – 2020 National Society of Black Engineers (NSBE) Jr. Pre-College Initiative (PCI) National Chapter of the Year. As the architect of aSTEAM Village's innovative program methodology, aSV robotics and engineering teams have reached national championships with a student impact rate of over 85% of aSV students move on to college or workforce. William is committed to supporting today's youth as they emerge today as the leaders of tomorrow.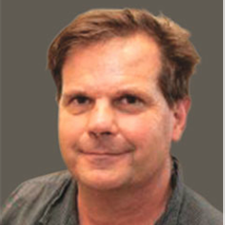 Michael Rendler – Director, e7 Architecture Studio
Michael Rendler started his innovative understanding of computer-aided design for the built environment in 1981. In 1994, he had an installation at the Los Angeles Gallery "LA SEMILLA" (SEED), in which he investigated the connection between urban spaces and the neighborhood empowered by technology. He has taught at various community colleges and state universities in Architecture, CAD/BIM and GIS since 1999. With local student talent and as part of a high-tech team, he designed the LACCD e7 Architecture Studio to produce the building's life cycle. Rendler is a national leader with the buildingSMART Alliance, working on how to implement new technologies in the Architecture, Engineering, Construction and Owner-operated (AECO) world. He is working with the US Department of Homeland Security and Safe School project to virtualize education environments following national standards, energy demands and first-response scenarios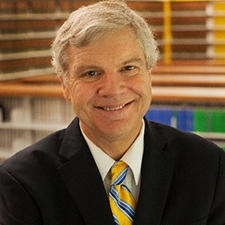 Tony Luppino – Rubey M. Hulen Professor of Law and Director of Entrepreneurship Programs at the UMKC School of Law
Anthony (Tony) Luppino is a Rubey M. Hulen Professor of Law and Director of Entrepreneurship Programs at the UMKC School of Law, and a Senior Fellow with the Regnier Institute for Entrepreneurship & Innovation at UMKC. He joined the regular faculty at the Law School in 2001, after approximately 19 years in private practice with law firms in Boston and the Kansas City area, primarily working on real estate and other business transactions and tax planning matters. He teaches or co-teaches business, tax, and entrepreneurship courses, including interdisciplinary courses in for-profit, social, and civic entrepreneurship, and law, technology and public policy, and is a frequent speaker at conferences on those subjects. Prof. Luppino is also involved with the UMKC-led Legal Technology Laboratory (https://www.thelegaltechlab.com/) and is a member of the Missouri Science & Technology Policy Fellows Advisory Board. He earned his Bachelor's Degree from Dartmouth College, his J.D. from Stanford Law School, and an LL.M. in Taxation from the Boston University School of Law.
Regional Transit Systems and Urban Development
Hear about the Kansas City Streetcar and its expansion plans. Also hear from a panel on the impact transit systems have on urban development.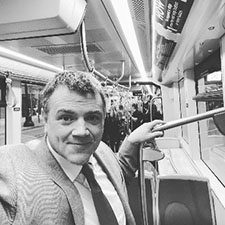 Tom Gerend – Executive Director, Kansas City Street Car Authority
Tom Gerend was named the first Executive Director of the Kansas City Streetcar Authority (KCSA) in June 2014. Since public opening of the streetcar system on May 6th, 2016 the KC Streetcar system has carried over 8 million passenger trips, won numerous state and national awards, and has been credited with stimulating over $3 billion in active economic development in downtown Kansas City. In addition to overseeing the Authority's financial, operations, maintenance, and marketing programs, Gerend is currently helping to lead and advance streetcar expansion efforts to the Missouri Riverfront and University of Missouri, Kansas City in partnership with the City of Kansas City, the Kansas City Area Transportation Authority, and PortKC. Prior to KCSA Gerend worked for the Mid-America Regional Council (MARC) leading regional transportation planning and public transit coordination across the eight county bi-state Kansas City region.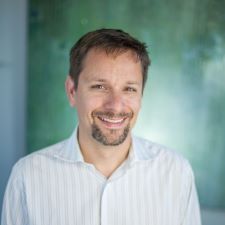 Kevin Klinkenberg – Executive Director, Midtown KC Now
For twenty-five years Kevin has worked as an urban designer, planner and architect. He's worked in the private, public and non-profit sectors, and now is proud to lead Midtown KC Now as Executive Director. Kevin's past experience includes ten years as a partner and co-founder of 180 Urban Design & Architecture in Kansas City, which worked on projects in 27 states for all manner of public and private clients. While living in Savannah, GA, he led the Savannah Development and Renewal Authority as Executive Director for four years. He's also worked on his own as K2 Urban Design, with a goal to help public and private agencies make the transition to the next generation of planning and development. From the beginning, Kevin has focused his energies on those who aim for successful walkable and sociable places.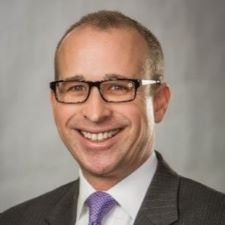 Michael VanBuskirk, SIOR, CCIM, CRE – Executive Managing Director, Principal, Newmark Grubb Zimmer
Mike VanBuskirk is responsible for the acquisition and disposition of investment properties throughout the Midwest. Mike has extensive experience in all investment property types including office, medical office, industrial, retail, multifamily, hospitality and development land.
Since joining the firm in 1994, Mike has been involved in the completion of transactions representing over 22.5 million square feet of commercial properties and over 2,300 acres of land with a combined value in excess of $1.5 billion. He has also been involved with the development of more than 2 million square feet of commercial buildings and over 1,700 acres of mixed-use projects. Mike has been a principal with the firm since 2006 and is a member of the firm's board of directors.
Mike holds a Master of Science in real estate from the University of Texas at Arlington and a Bachelor of Business Administration degree with an emphasis in finance from the Henry W. Bloch School of Management at the University of Missouri-Kansas City.
Sponsors

| | |
| --- | --- |
| | White-Simchowitz Family Charitable Foundation |
Click here to learn about the 2020 UMKC Real Estate Symposium
Quick Links