---
2019 Nonprofit Leadership Conference
Monday, November 25, 2019
UMKC Bloch Executive Hall & Student Union, Kansas City, MO
---
The Midwest Center for Nonprofit Leadership at UMKC is hosting the sixth annual Nonprofit Leadership conference in Kansas City on the campus of the University of Missouri – Kansas City (UMKC). The 2019 Nonprofit Leadership Conference is a full-day conference that will be held Monday, November 25, 2019 from 7:30 a.m. to 4:15 p.m. (7:30 a.m. registration and breakfast, with the Opening Plenary beginning at 8:15 a.m.). The Opening & Lunch Plenaries and Closing Session will be held in the UMKC Student Union, 5100 Cherry Street, Kansas City, Missouri. The rest of the conference will be held, right next door, in the Bloch Executive Hall, 5108 Cherry Street.
---
Featured Keynote Speakers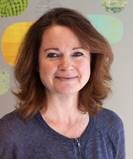 Breakfast Keynote Presentation – Getting Bigger and Better: Making Strategic Choices to Enhance Impact and Sustainability
Jeanne M. Bell, Director of Nonprofit Quarterly's Advancing Practice Program
Jeanne Bell, MNA directs NPQ's Advancing Practice program to advance critical conversations about nonprofit management and leadership. She is the former CEO of CompassPoint, where she stewarded the strategic evolution of the organization to focus on emerging leaders and emergent leadership practice with an explicit orientation to social change. She is the author of numerous articles on nonprofit leadership, strategy, and sustainability and co-author of several books, including most recently, The Sustainability Mindset (Jossey-Bass, 2015). Jeanne's board leadership has included officer positions at the Alliance for Nonprofit Management and Intersection for the Arts. She currently serves on the Advisory Board for the Master of Nonprofit Administration program at the University of San Francisco's School of Management.

Lunch Keynote Presentation – A Nonprofit Leadership Dilemma: To Diversify, or Not to Diversify, Revenue Streams?
Richard Brewster, Sole Proprietor, Nonprofit Leadership
Richard Brewster is the Principal Consultant and sole proprietor of Nonprofit Leadership, a consultancy that provides consulting and training to nonprofits to help them build capacity, scale impact and maintain and enhance their financial health.
Brewster has been Executive Director and is currently on the board of, the National Center on Nonprofit Enterprise, whose mission is to help nonprofits make wise economic decisions. For eight years, he developed and delivered trainings across the US for the Foundation Center in nonprofit sustainability, social enterprise and fundraising.
Before arriving in the US, in 2003, Brewster held leadership positions in the nonprofit sector in the UK. For eight years, he was chief executive of Scope, a national disability charity and one of the UK's largest nonprofits, with revenues of $160 million, 4000 staff and 270 affiliates. As CEO, he oversaw major changes in governance and the development and then renewal of the leadership and staff structure of the organization. Prior to this, he was Director of Marketing at Scope, responsible for all aspects of fundraising and substantial public relations and advocacy activity.
Registration Information
The registration fee for the conference is $150 per participant. Bring multiple people from your organization and save $25 off each registration! Note: Use the following promo code if you are registering more than one person from your organization (Use this code for each of the people you are registering):  NP25.
Note: If you are a student please contact us at mcnl@umkc.edu / (816) 235-5720 for special student conference registration rate details.
Scholarship Opportunities:
We have a limited number of partial scholarships that can be applied to the registration fee for most of our programs. Apply for a scholarship using our online form.
Full refunds will be given when cancellations are made at least five working days before the start of the conference. A $50 cancellation fee will be deducted from refunds when notification occurs fewer than five working days before the conference begins. No refunds will be made after the conference has begun.
Questions about the conference: Please call 816-235-5720 or culverm@umkc.edu.
We would like to express our appreciation to the Ewing Marion Kauffman Foundation for its support of the Midwest Center's nonprofit capacity building programs, including parts of this conference.

---
Conference Archive
Explore presentations and find handouts from previous conferences in our conference archive. The below link will direct you to Box where you can keynote addresses and various sessions.