Faculty Spotlight
Jeff Hornsby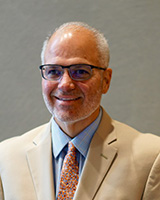 Small businesses collectively make up 99.7 percent of all U.S. employer firms, employ nearly 49 percent of the private workforce, pay about 42 percent of the private payroll, and created 63 percent of all new jobs added during the past 20 years, according to the U.S. Small Business Administration.
Dr. Jeff Hornsby, Director of the Regnier Institute for Entrepreneurship and Innovation, was featured in WalletHub's recent study examining 2015's best and worst cities to work for a small business. Read the full study here.
Atul Kulkarni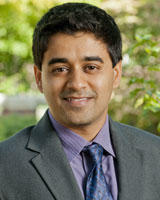 The combination of recession-reduced budgets, intense competition in the retail space, and tried-and-true consumer price sensitivity has fostered an environment in which price-match guarantees are something of a staple.
Dr. Atul Kulkarni, Assistant Professor of Marketing and Supply Chain Management, was featured in CardHub's recent study examining price matching. Read the full study here.                         
Jeff Johnson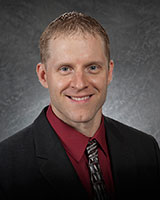 Anyone who has worked in sales can relate: You're faced with the stress of either too many or not enough product lines to meet consumer needs. Jeff Johnson is exploring this very topic in his current research.
"There is disagreement about how the number of product lines a salesperson carries affects their performance and stress," Johnson says. "Some think handling more products is beneficial; some think it's detrimental." In a paper titled "The Curvilinear and Conditional Effects of Product Line Breadth on Salesperson Performance, Role Stress and Job Satisfaction," published in the Journal of the Academy of Marketing Science, Johnson aims to figure out which, if either, view is right. Read Johnson's recent article here.