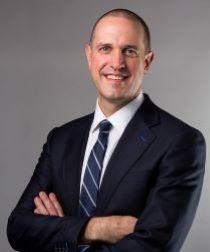 Brian Anderson, Ph.D.
Associate Dean
Associate Professor of Entrepreneurship
223 Bloch Heritage Hall
Areas of expertise: Entrepreneurial Orientation, Strategic Entrepreneurship, Structural Equation Modeling, Research Design, Applied StatisticsBrian Anderson is an Associate Dean at the Bloch School of Management, responsible for growing Bloch's undergraduate and graduate degree programs in scope and in impact. He earned his doctorate in strategic management from the Kelly School of Business at Indiana University. Brian is an Associate Professor in the Department of Global Entrepreneurship and Innovation at Bloch, where he also directs the Ph.D. program in entrepreneurship.
Brian's research centers on strategic entrepreneurship, focusing on causal inference, measurement issues, and Bayesian treatment of the entrepreneurial orientation and strategic entrepreneurial behavior constructs. Brian's research appears in the leading entrepreneurship and management journals, and he serves as an Associate Editor for strategic entrepreneurship at Journal of Business Venturing, and on the editorial board of Entrepreneurship Theory and Practice. He teaches in the areas of analytics, data science, and strategy.
Before entering academia, Brian was a technology entrepreneur and worked in government and politics. Beyond his civilian career, Brian served as a Logistics Readiness Officer in the U.S. Air Force Reserve, and earlier as a U.S. Navy Reserve Supply Corps Officer.