You Spoke and the Bloch School Listened
In Summer 2015, the Bloch School embarked on a yearlong journey to create a new strategic plan. The natural first step was to gather input. Thanks to a private donation, the school invested in its first comprehensive alumni survey followed by two fall focus groups designed to gauge opinions of communications, activities and pride. We appreciate the more than 650 graduates who took the time to share their thoughts. Below is a snapshot of what we learned.
Responses by graduation decade
Industry research shows that the earlier alumni get engaged the more likely they are to stay involved. Therefore, it is exciting that nearly half of all respondents were alumni from 2000 through present.
Responses by degree program
All Bloch academic programs were represented in the survey results. The top five programs by respondents were:
MBA
B.B.A.
M.P.A.
B.S.
EMBA
The Bloch School is strongest when alumni and community members participate. The responses to survey questions are already helping the school enhance existing programs and add new engagement opportunities. This includes adding opportunities for alumni to support the new Bloch School Career Center, engaging new board members and connecting with current students.
Based on the survey results, Bloch alumni would like to see more:
Career support
Leadership opportunities
Mentorship opportunities
Networking events
Continuing education opportunities
Because of your feedback, plans are in place to increase the academic departments input in alumni activities and use board member connections to secure engaging high-level speakers for an alumni and community focused series of events.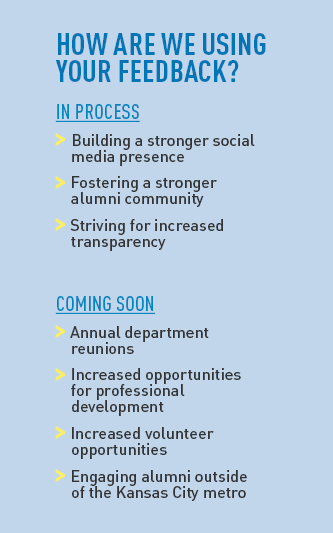 Our research shows that graduates who take pride in their institution are also the most likely to be engaged and supportive. These graduates become donors, volunteers and community advocates. Therefore, the data below provides some benchmarks related to alumni attitudes. We look forward to understanding the areas where we can improve to better serve our alumni.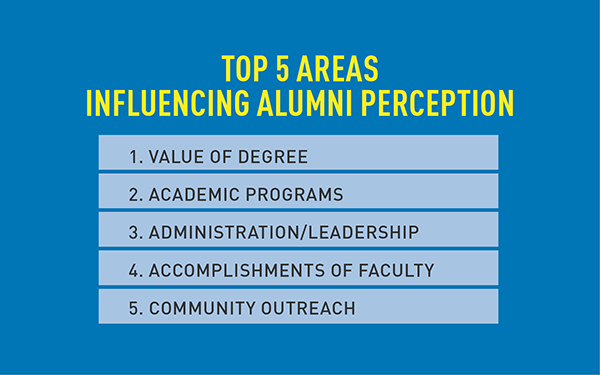 We aim to speak your language, in hopes that you, our amazing alumni, will be knowledgeable, proud and excited to share the Bloch School story with others. Thank you for sharing details on what you would like to know and the preferred way to get that information. Some of our immediate changes are based on this feedback.
The effective use of different mediums to share information is equally important as the content. Please know that we hear your desire to better enhance alumni activities and our Bloch School social media presence.
Overall, alumni were satisfied with most communication mediums, but feel Bloch can improve in the areas of social media and invitations to alumni activities.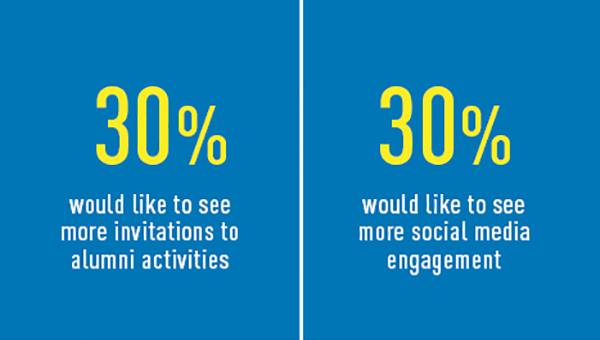 Contact
Please don't hesitate to contact the alumni office if you have questions or would like to learn more about UMKC and Bloch School volunteer opportunities.