2020 UMKC Real Estate Symposium
Sponsored by the Lewis White Real Estate Center
On February 25th the University of Missouri-Kansas City's Lewis White Real Estate Center hosted the 2020 UMKC Real Estate Symposium at UMKC Pierson Auditorium. Over 230 people attended, including students, educators, and members of the real estate community.
Keynote speakers included Robert Kaplan, President of the Dallas Federal Reserve, who spoke on Economic Conditions and the Stance of Monetary Policy; Paul Doherty of the digit group, who spoke on the topic of Smart Cities; and, lastly, Glenn Mueller from the University of Denver who spoke on the Kansas City Real Estate Cycle.
In addition to these speeches, the symposium included three panels with local experts on Opportunity Zones, Industrial & Office Development and Mixed Use/Multi-Family Development. The symposium also offered continuing education credits for Brokers and Appraisers in Kansas and Missouri.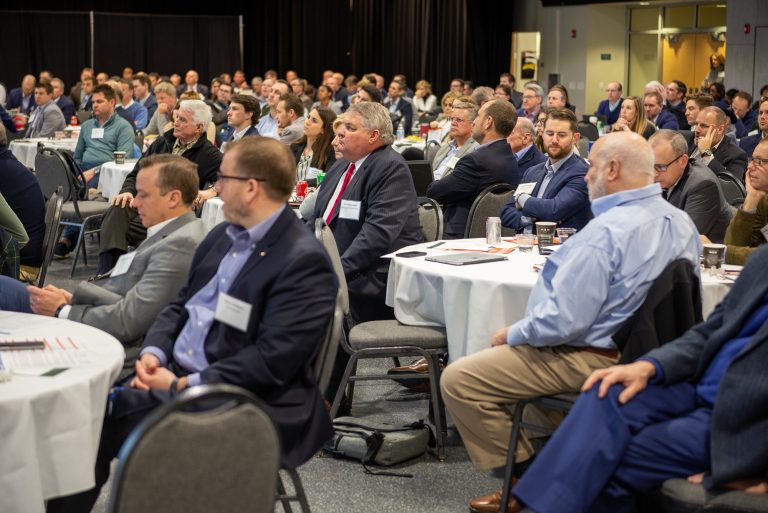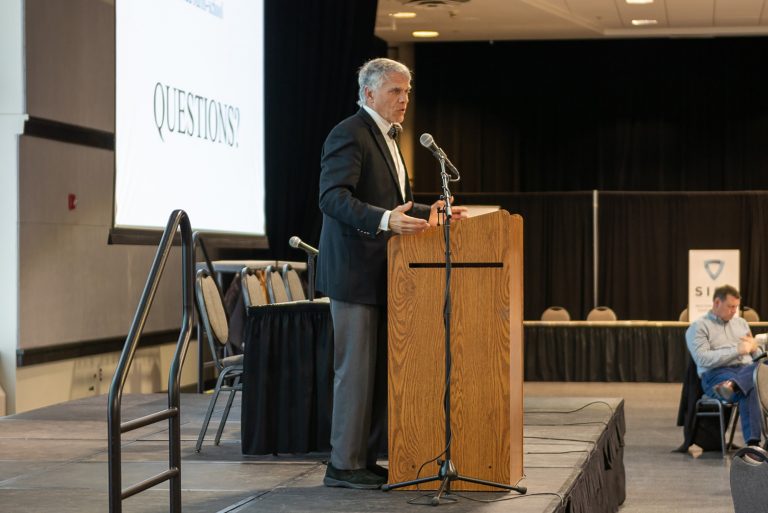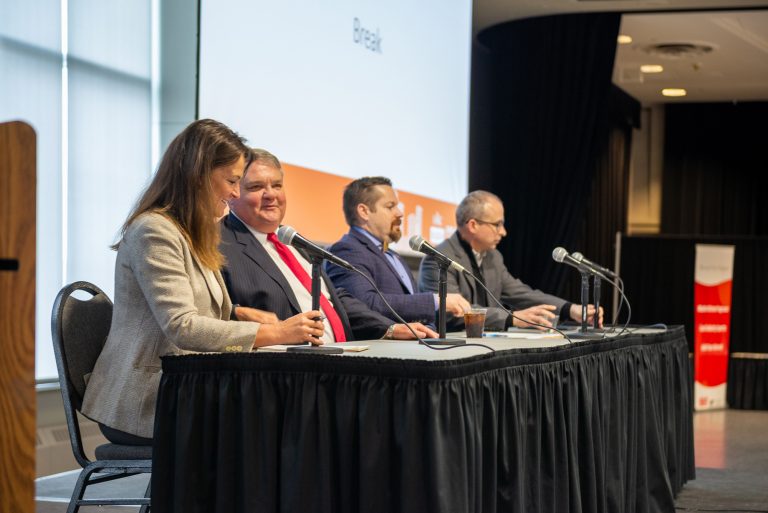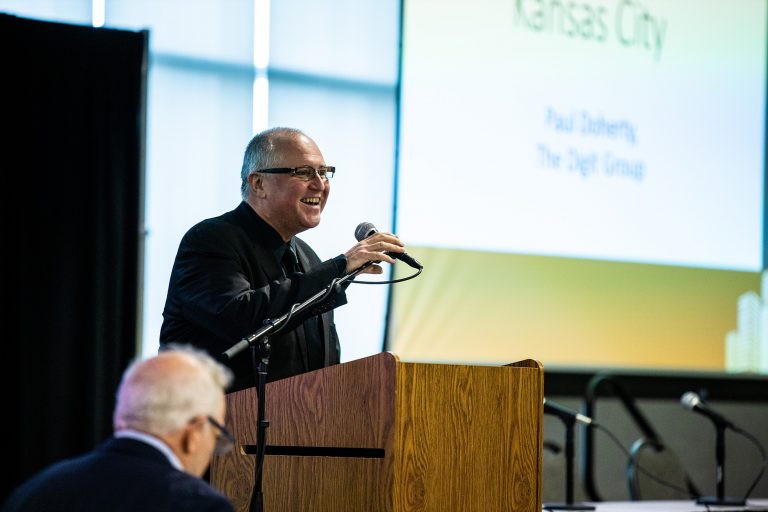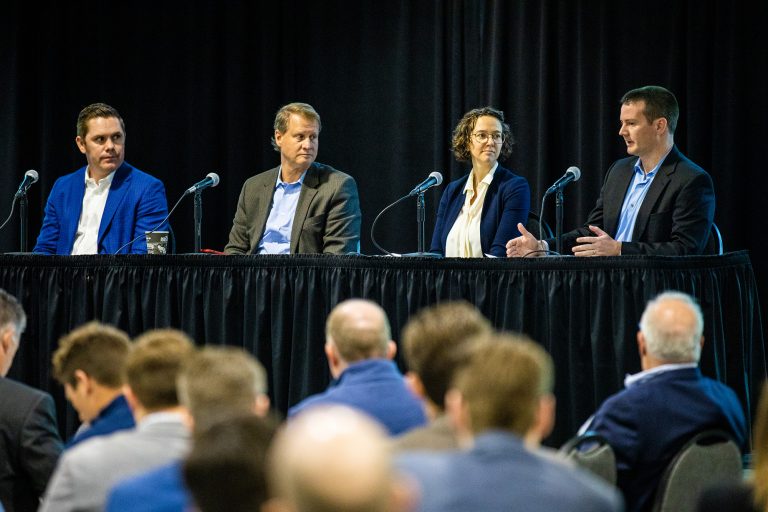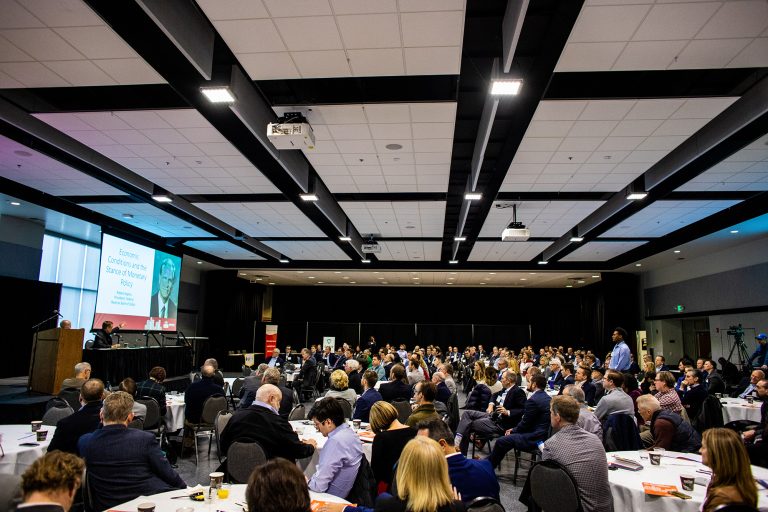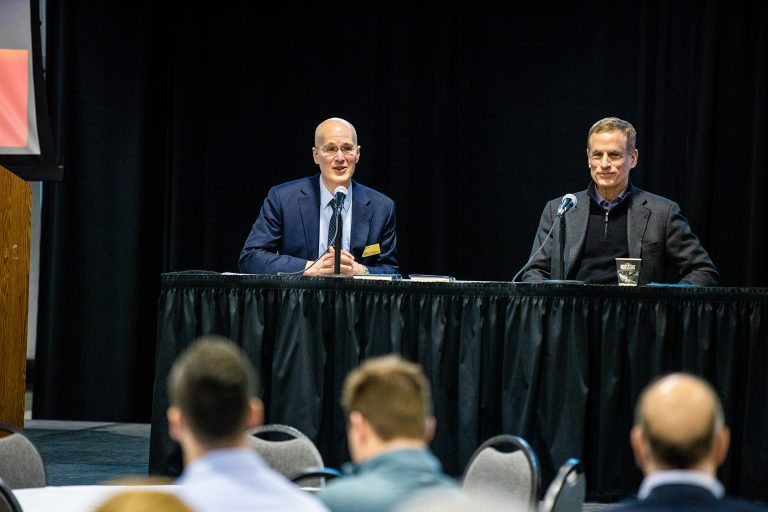 Robert S. Kaplan
President and CEO of the Federal Reserve Bank of Dallas
Robert Steven Kaplan has served as the 13th president and CEO of the Federal Reserve Bank of Dallas since September 8, 2015. He represents the Eleventh Federal Reserve District on the Federal Open Market Committee in the formulation of U.S. monetary policy and oversees the 1,200 employees of the Dallas Fed.
Kaplan was previously the Martin Marshall Professor of Management Practice and a Senior Associate Dean at Harvard Business School.
Prior to joining Harvard in 2006, Kaplan was vice chairman of The Goldman Sachs Group, Inc. with global responsibility for the firm's Investment Banking and Investment Management Divisions. He became a partner in 1990 and served as co-chairman of the firm's Partnership Committee. He was also a member of the Management Committee.
Born and raised in Prairie Village, Kansas, Kaplan received a Bachelor of Science degree in business administration from the University of Kansas and a MBA from Harvard Business School.
Paul Doherty
President and CEO of TDG – the digit group, inc.
Paul is Chairman and CEO of TDG (the digit group www.thedigitgroupinc.com). As seen on Bloomberg TV, acknowledged by CNBC as one of America's Business Titans and reported by Forbes as "Changing the World", Paul is an award-winning architect and is one of the world's most sought after thought leaders, strategists and integrators of process, technology and business. Paul is a Senior Fellow of the Design Futures Council and a Fellow of the International Facility Management Association (IFMA). Paul's current work is focused on Smart City real estate developments that include financing, design-build and technology solutions in the USA, Australia, Europe, MENA, India, Southeast Asia and China. Concurrently, Paul is the co-founder and producer of the critically acclaimed AEC Hackathon (www.aechackathon.com) that launched at Facebook Headquarters in Silicon Valley.
Dr. Glenn Mueller
Professor – Franklin L. Burns School of Real Estate and Construction Management, University of Denver
With 35 years of real estate industry experience, including 26 years of research, Glenn Mueller is a professor for the Burns School of Real Estate and Construction Management at Denver University, one of the oldest and largest programs in the country. Mueller's research experience includes real estate market-cycle analysis, real estate securities analysis, real estate capital markets, portfolio and diversification analysis, seniors housing analysis and both public and private market-investment strategies. He is also the real estate investment strategist at Dividend Capital Group, where he provides real estate market-cycle research and investment strategy for Dividend Capital's Real Estate Securities, Private Real Estate Investment, Private REIT and Real Estate Debt groups. He is also the co-editor of the Journal of Real Estate Portfolio Management.
Time
Program
Topics
8:00 – 8:30 AM
BREAKFAST/Check-In
8:30 – 8:45 AM
Welcome
8:45 – 9:45 AM
Session 1
Economic Conditions and the Stance of Monetary Policy
Speaker: Rob Kaplan, President Dallas Federal Reserve
9:45-9:55 AM
Break 1
9:55-10:55 AM
Session 2
Opportunity Zones Panel
10:55-11:05 AM
Break 2
11:05 AM-12:05 PM
Session 3
Pulling It All Together: Smart Cities and Kansas City
Speaker: Paul Doherty, The Digit Group
12:05-1:00 PM
Self-serve buffet
1:00-2:00 PM
Session 4
Real Estate Cycles in MSAs / KC market
Speaker: Dr. Glenn Mueller, Denver University
2:00-2:10 PM
Break 3
2:10-3:10 PM
Session 5
Office & Industrial Panel
3:10-4:10 PM
Session 6
Multi-Family & Mixed Use/Retail Panel
4:10-5:00 PM
Cocktail networking
Lewis White Real Estate Center Industry Exclusive Partners – $10,000+

Lewis White Real Estate Center 2020 KC Real Estate Symposium Event Sponsors

Find out how to be a LWREC Exclusive Partner or 2020 KC Real Estate Symposium Event Sponsor, contact Alfredo Garcia at a.garcia@umkcfoundation.org or (816) 235-2791.